Guys, I've said it before, I'll say it again: we are lucky.
Studies show that when it comes to penetrative sex, men cum over 90 percent of the time.
Women? Not so much. The Big O only happens for the ladies 50 percent of the time on average. That's just…fucking tragic, man.
Many men fight their whole sexual lives desperately trying not to cum – imagine being a woman who only gets that release half the time when she's with someone.
The horror, the horror…
Make her cum and you'll make friends
But rather than weep for our poor sisters in sexual arms in the Orgasm Wars, let's instead issue a Declaration of Dudes: let's pledge to work harder at giving her mind-blowing, toe-curling orgasms every time.
Because it's not only good for her, it's good for you too.
Here's a dirty little secret, guys: if you can get a reputation for getting women off, you will absolutely go places.
A rep for having a big dick is one thing; but women knowing that you know how to use what you've got – especially if you can give her the shuddering, howling, toe-curling orgasm women hunger for – well, that's a whole other universe, my friends.
That's not to say that you have to go all Sting and learn tantric sex techniques and be prepared to go at it for 7 to 10 hours each time.
I mean, I got shit to do…
How to make a girl orgasm: How long should it take?
As a matter of fact, the average time a woman takes to reach orgasm is just over 13 and a half minutes.
While you consider that, we must also remember most women think sex lasting between 7 and 13 minutes is the Goldilocks zone, the 'just right' amount of time she prefers to be going at it. Even 20-30 minutes is considered too long by most women.
So right off that bat, we can see – as if it weren't obvious already, that porn has been lying to us all these years. The majority of women don't view an hour or three of pile-driving, cervix-pounding, cock-pistoning as remotely fun.
More importantly, that's not the way most women get off.
Based on the reports from women and sex therapists that give us that 7 to 13 minute figure, aiming for somewhere around a 15-minute sploosh-fest from your lady friend sounds just about right.
Here's a step-by-step plan to get you where you need to be to get her off.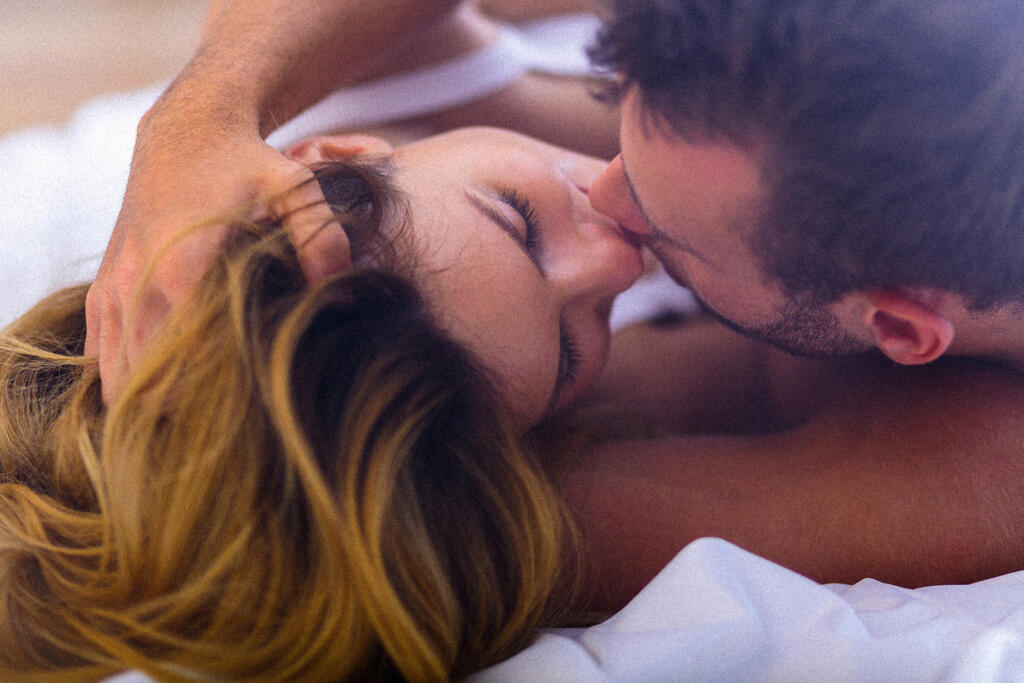 How to make a girl cum step 1: Give her a kiss, boy!
If you were thinking we were gonna click a stopwatch, yank her pants off, and start right in on the clit, you'd be dead wrong.
You might be amazed to learn just how much women appreciate a nice, passionate kissing session, and how much that can get the ball rolling for you. If you want to know how to make her cum fast, first think about kissing her upstairs lips.
That's because kissing reduces the body's levels of cortisol, aka the stress hormone, which helps her to relax and loosen her tension, both of which are necessary steps on the way to making her orgasm.
And while you're smooching on her, make sure you mix it up and give her neck and earlobes some attention as well. Switch back and forth as you go along, and don't get bogged down in one area.
But do keep in mind that most women really dig having a guy caressing her neck with kisses, as well as feeling and hearing your heavy breathing, with a bit of beard or stubble scratch to boot.
How to make her orgasm step 2: Start on those clothes!
Is it getting hot in here? Since we're on the clock here, you're going to have to get going on the undressing portion of the program. Work on removing her clothes seductively while you're weaving your kissing magic – and make sure she knows you like what you see.
Showing appreciation for what's being revealed is key if you want to know how to pleasure a woman: lots of women have body issues, and nervousness or doubts that arise in the moment can cause orgasm-stifling tension.
Compliment her body, caress her body, revel in her body. Do it as you go, and you'll help her relax and turn her insides to jelly.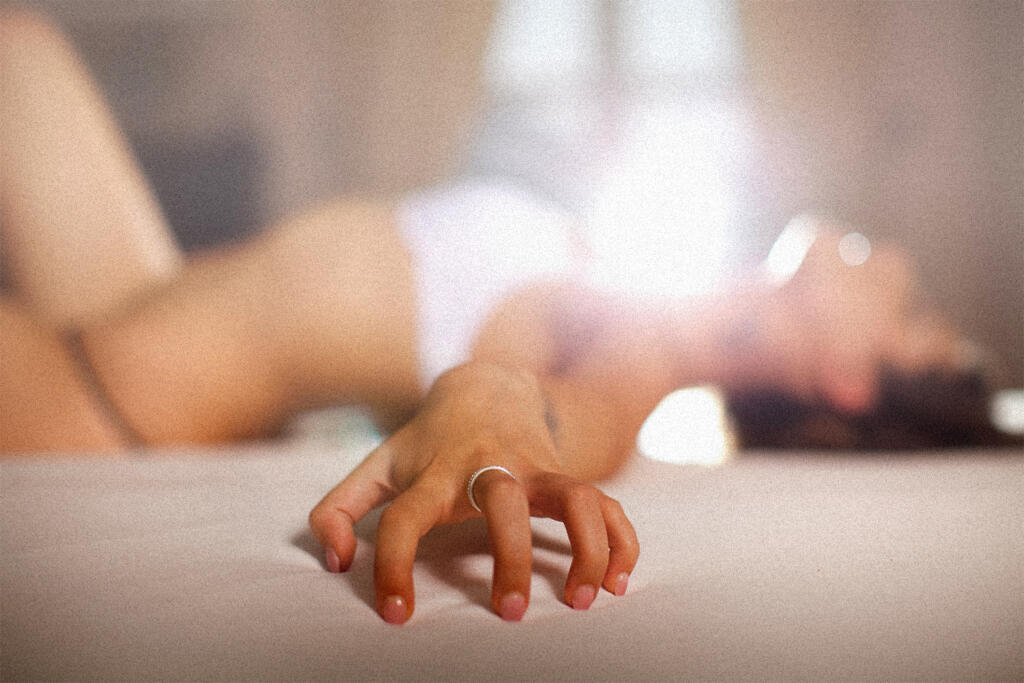 How to make her cum step 3. Tease her
So now that we've got her down to her panties, it's time to plunge in there and start thwapping away at the clitoris like a boxer training on the speed bag, right?
Whoa there.
There's nothing like anticipation. Teasing her a bit before you get any stinky on your pinkie is a sure-fire way to build her desire. Play with her gently on the outside of her underwear, lightly rubbing on her labia but also teasing her and pulling away.
Tweak the inside of her thighs. Maybe hook an occasional fingertip under the edge of her panties as if you're going in.
But still, wait.
You're better off if you play it like you've got all night. Feeling pressured to cum is another roadblock that affects many women's ability to orgasm through penetrative sex, so stay chill. By the time you've got your hand inside her panties, she should be begging for you to be there.
Want to bring that extra bit of excitement into the mix here? Try pulling out some of this Durex Play Very Cherry Lube to get her even wetter – think of it as your appetizer, because it's time for…
How to make a girl cum step 4: Go down on her, you fool!
According to researchers at the Masters and Johnson Institute, nearly 80 percent of women report that cunnilingus is The Way if you want to learn how to make a girl cum. Indeed, only 30 percent of women report they regularly orgasm from penetration alone.
In other words, if you really want to know how to pleasure a woman, practice some tongue-twisters, stretch your jaw muscles, and get ready to spend enough time down there that your face looks like a glazed doughnut afterward.
When it comes to how to make her cum with your tongue and mouth, you will of course make your way up to her clitoris. But take a little time before you get right on that puppy.
A clitoris is super sensitive, like the head of your penis times a thousand, so if you just start bashing away at it right off, it could be too much too soon.
Captain cunnilingus says: Expand your reach
Once you build up to it and get her going, finger penetration while you're licking her clit is usually a winner – but listen to her, gentlemen.
We can't stress this enough: every woman is different. Any magazine or article that tries to sell you on a particular method like, say, 'Spelling MAGNIFICENT with your tongue is guaranteed to make any  woman cum' is full of shit.
Every woman has things she likes and things she doesn't, so pay attention to what she's telling you.
Listen to her body as she moves against you, listen to the sounds she's making, and for sure listen if she gives you specific instructions – like grabbing the back of your head and saying, 'Oh god right there!'
And if you really want to know how to give a woman an orgasm, why not mimic what she does to get there on her own? Introduce a little vibrator action perhaps, to kick her over the edge once you've got her revved up.
For instance, with the Shibari Mini Halo, 'The Original' wand massager – it's got 7,500 ratings on Amazon and averages over 4.5 stars out of 5.
Sounds like a lot of 'satisfied' customers…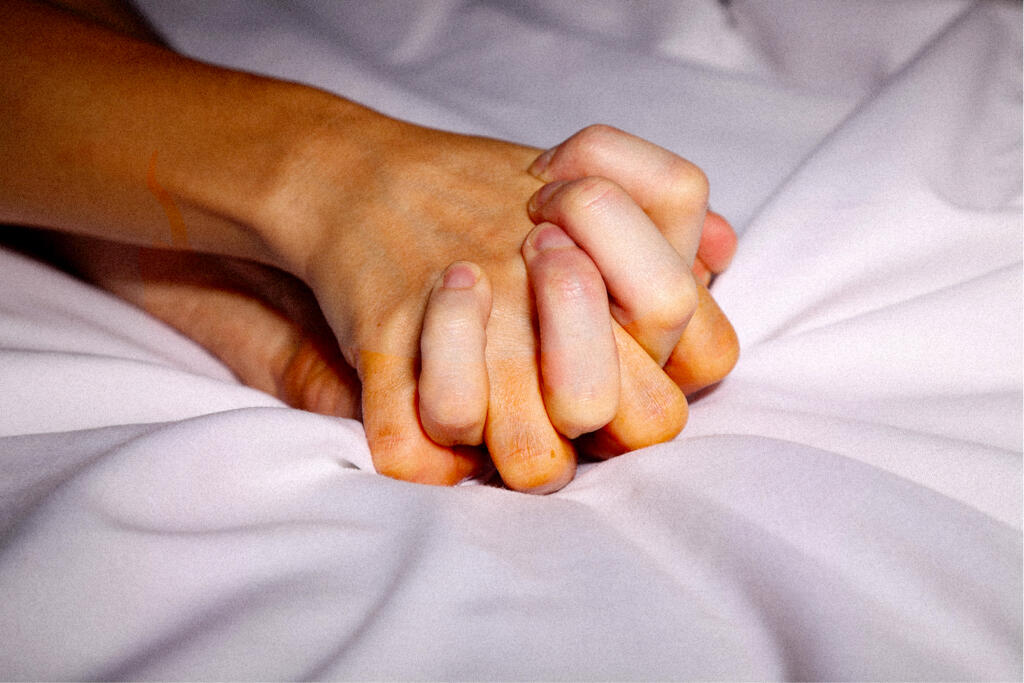 How to make a girl cum step 5: Time to get on in there
All right, time to make a pilgrimage to the holiest of holies and slip into something more comfortable, if you know what I mean.
The average time most women require to cum from penetration is around 7 minutes, but you should have her on the brink of a quivering, shrieking, madness-inducing orgasm by now.
What's the best position to push her over the top and make your girlfriend orgasm? As previously mentioned, all women are different.
But one common thread you'll find is most of them prefer clitoral stimulation in order to cum even during penetration. So, avoid the porn-lie of jackhammering away and instead try for instance, doggie with some reach-around action on her clitoris.
Another great method to make your girlfriend orgasm is with your pubic bone pressed against hers with you on top.
Instead of wildly jabbing at her, try gently rocking yourself in and out only slightly while maintaining pressure on her clit – at least until she grabs you by the ass and demands you fuck her hard because she's cumming!
After all this build-up, if you need a little help to slow yourself down, check out these Durex Performax condoms which have a bit of numbing gel and are ribbed for her.
Gentlemen, start her engines and make your girlfriend orgasm today!
Blitz yourself better!
Now read these:
—Tips to get her love juices flowing
—How to find the legendary g-spot
—Female masturbation addiction
—How to give her multiple orgasms
—How to finger a girl the right way