Shaving without shaving cream. If this isn't something you've done already it's certainly something you've considered in the past. After all, keeping on top of all your body hair can be quite a challenge. 
When you're low on time, missing crucial equipment, and you need a quick trim, it's tempting to get creative. How important can shaving cream be, anyway?
Unfortunately, if you've ever tried to shave without shaving cream before, you know it's not so simple. Shaving without cream can lead to cuts, ingrown hairs, missed spots, and countless other common problems.
The good news? Blitz'd is here to help.
Here's your guide to shaving without shaving cream, from what kind of alternatives you can use, to how you can boost your chances of a successful trim.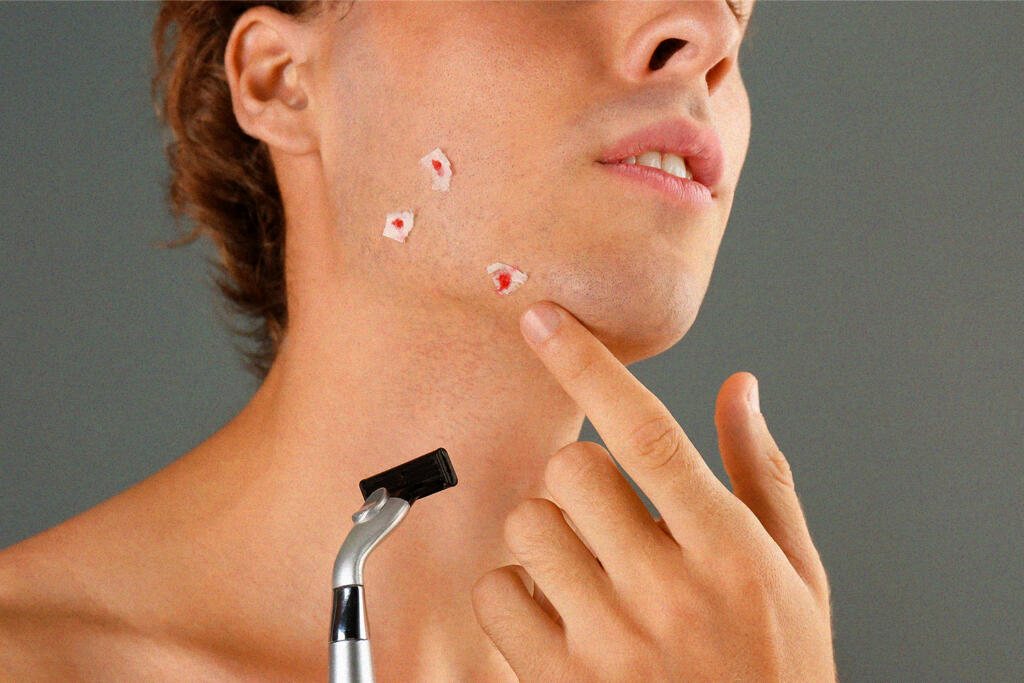 Can you shave without shaving cream?
First and foremost, can you shave without cream?
The simple answer is "yes" but shaving without cream has its challenges.
Shaving cream isn't just there to smell nice. Whether you're shaving your face, your pits, or your legs, cream will help to streamline the grooming process.
It essentially does three things:
Lubricates: The lubrication elements of shaving creams allow the blade to glide over the surface of your skin without tugging or cutting.
Cushions: This property adds a barrier between the razor blade and the skin, reducing your risk of razor burn and irritation.
Heat retention: A rich and thick shaving cream lather helps to retain heat on the surface of your skin, making the skin pliable, while softening the hair follicles.
In other words, shaving without cream is naturally more uncomfortable.
So, what do you do when you're in a pinch?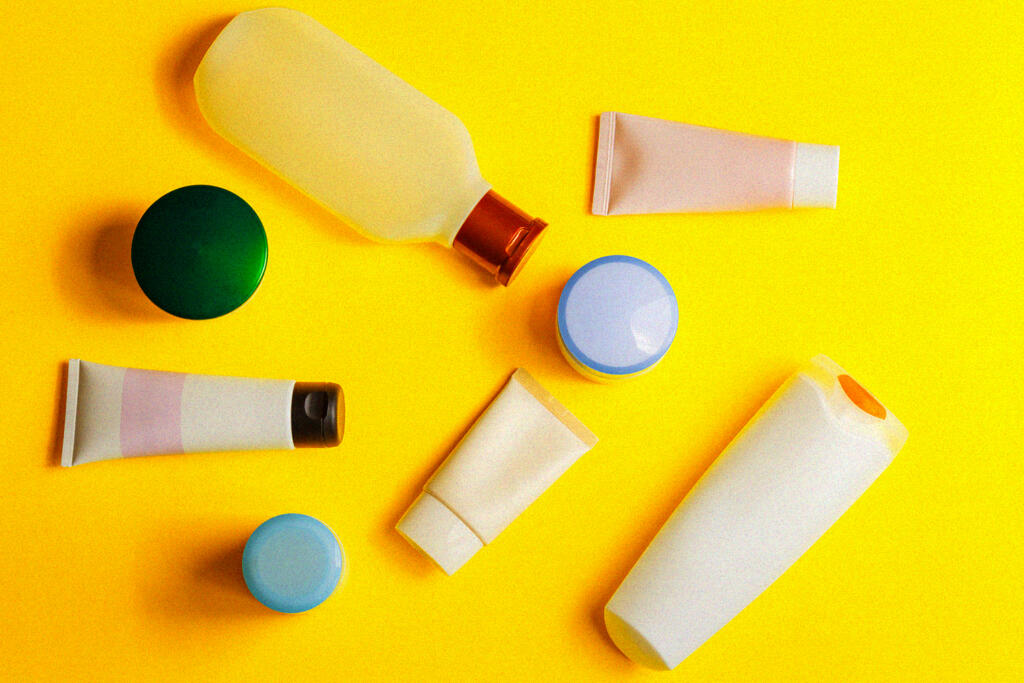 If you're stuck without any shaving cream and you need to shave fast, the best option is to find an alternative.
The best shaving cream alternative
No shaving cream? No worries. Let's find a substitute.
You'd be surprised how many household and bathroom-based products can act as a shaving cream alternative. All you really need is a substance ready to tackle the three foundation elements we mentioned above: cushioning, lubrication, and heat retention.
Let's look at some options:
Substitute
Cushion
Heat management
Lubrication
Body oils
Baby oil
Low
Low
High
Pre-shave oil
Low
Low
High
Shea/ coconut oil
Low
Low
Medium
Soaps and washes
Soap bar
Medium
Medium
Medium
Body wash
Medium
Medium
Mid-high
Face wash
Medium
Medium
Medium
Hair care
Conditioner
Mid-high
Medium
Medium
Shampoo
Medium
Medium
Medium
Lotions
Body/ face lotion
Medium
Low
Low
Body butters
Medium
Medium
Low
#1 Shaving cream substitute: Body oils
There are tons of oils you can use to lubricate your skin before a shave. Baby oil smells great, and it's ideal for lubricating your skin pre-shave. There are also pre-shave oils out there specifically designed to get your skin slick and shiny before you apply your razor.
As a substitute for shaving cream, oils are usually derived from natural sources, and they're often intended for things like retaining moisture, and balancing your skin's PH.
If you're not sure what to use as shaving cream, try borrowing some baby oil from your partner, or if you're in a really tight spot, you can consider coconut or shea oil. We wouldn't recommend using olive oil or vegetable oil, as these substances aren't as well refined and might cause some irritation.
The biggest issue with oils is how thin they are. Your body oil isn't going to cushion your skin well against the razor, and it's not fantastic for retaining heat either.
#2 Shaving cream substitute: Soaps and washes
Can you shave with soap? Maybe.
Just because you've forgotten your shaving cream, doesn't mean you don't have other shower products around to substitute with. If you're wondering what to use instead of a shaving cream, you could always start with a basic bar of soap.
A standard bar of soap isn't exactly the same as a tin of shaving cream, but it is good at lathering your skin and producing some decent lubrication.
Make sure you use a small amount of water to ramp up the lathering properties of your soap and get as much cushion on your skin as possible. If a bar of soap isn't available, body wash could be a good alternative.
Again, you can get a decent lather with this shaving cream alternative, if you use only a small amount of water. In a pinch, you could consider face wash, but remember face wash is generally a lot thinner than body wash.
If you are using soap, try to avoid anything with "exfoliation" crystals and other substances in them, as they might catch your razor.
#3 Shaving cream substitute: Hair care
Using shampoos and conditioners to shave might seem a little weird, but it may be one of the best choices if you want both lubrication and cushioning. Whether it's a beard conditioner, or a standard shampoo, try lathering up with hair products.
So, what can you use as shaving cream from your hair care selection? Conditioner is one of the better options, as it offers a smooth consistency, while retaining skin moisture and heat. Applied liberally, conditioner is great at providing some much-needed cushion, but it can easily clog your razor too.
Shampoo is another good option, particularly if it lathers well. Shampoo is a little thinner than conditioner, but you can still get a decent level of heat retention and cushioning if applied properly. Avoid shampoos which include anything which might catch in your razor.
#4: Shaving cream substitute: Lotions
Finally, lotions and butters are a natural choice if you're looking for the best shaving cream alternative. Body lotion and face lotion are excellent for providing a layer of cushioning, because most options are relatively thick, and won't soak into the skin too quickly.
Although the lubrication properties of lotions aren't ideal, you'll get a decent cushion if you're in a tight spot.
Butters can be even better than lotions, as they're usually quite thick and cushioning – but they also get caught in your razor. This means you'll need to constantly wash off your razor and replace your blade to get good results.
Make sure you don't keep going over the same area multiple times, or you'll end up with irritation.
What can you use as shaving cream? A quick caution
Not all substances with moisturizing properties will automatically double-up as a great shaving cream substitute. It might be tempting to get creative with kitchen products like peanut butter or honey – but these products will just clog up your razor and leave you with even more shaving problems.
Try to avoid anything sticky, or overly thick, which will make it harder for you to shave. It's also worth remembering organic products are usually best. The last thing you want is man-made chemicals and sugars getting into any shaving cuts you end up with.
When in doubt, it might even be safer to shave with just water than to shave with something which might disrupt the shaving process.
Alternatively, why not try some totally different shaving cream substitutes, like:
Body hair trimmer: If an ultra-close shave isn't necessary, you can try using a body trimmer or hair trimming utensil instead. Clippers can often get your hair down to just a few millimetres in length, until you can stock up on your shaving cream.
Hair removal cream: Hair removal cream can deliver super clean results, if you know how to apply it properly. Just make sure you follow the instructions on the packaging and do a patch test before application to protect yourself.
Don't shave: If you're unable to shave comfortably – then just let yourself embrace the natural look for a while. You can always grab some shaving cream later to address the extra hair. A lot of people like a little stubble these days.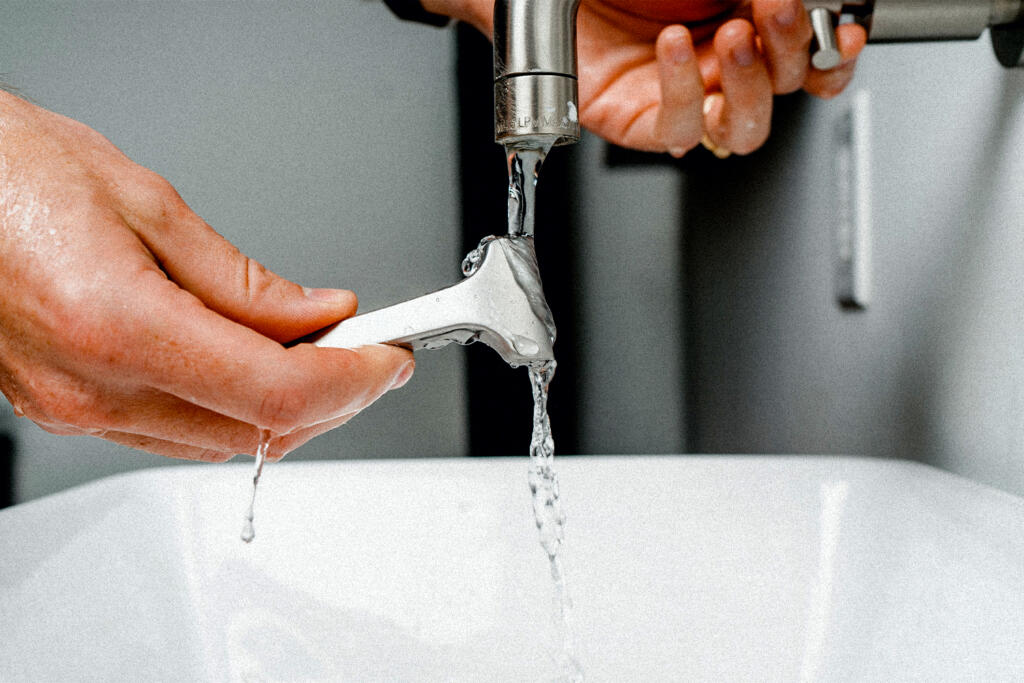 How to shave without shaving cream
Once you've found your shaving cream substitute, the next step is actually figuring out how to shave your face without cream. First things first, make sure you clean and exfoliate your face to get rid of any dry skin, or crumbs which might catch your razor.
The smoother the skin under the hair, the better off you'll be.
Next:
Load a new blade: A sharper blade will make it easier to finish your shave with fewer passes, which reduces your chances of irritation and razor burn.
Use hot water: Most shaving substitutes, like those mentioned above, won't retain heat as well as a quality cream. This means you're going to need to create heat yourself. Applying a hot towel to your face or having a hot shower should soften your facial hair.
Set enough time aside: Make sure you don't rush the process of shaving without shaving cream. You're going to need enough time to move over the skin carefully without irritating it. If you find just one pass with the razor makes you uncomfortable, it might be time to try a different shaving cream alternative.
Rinse regularly: Always rinse your blade multiple times when shaving without cream. The cleaner the blade is, the sharper it will be, making it easier for you to get the best possible performance.
Manage pressure: If you're using a thicker shaving cream substitute, you might be tempted to apply more pressure. Unfortunately, applying too much pressure means you'll be more likely to encounter razor bumps and burn. Take it easy.
After you've finished your shave, make sure you clean your face thoroughly again. This is particularly important if you've used something like coconut oil, as it could linger on your skin and create acne. If possible, apply a lotion or after-shave balm following the shave too.
This should help to reduce the risk of post-shave irritation and burning. A good balm will also restore the moisture barrier for your skin.
The best shaving cream
If you're worried about finding the right shaving cream alternative, make sure you stock up on some more effective options instead. You could even grab a few bottles at a time.
Here are some of our choices for the best shaving cream to inspire you…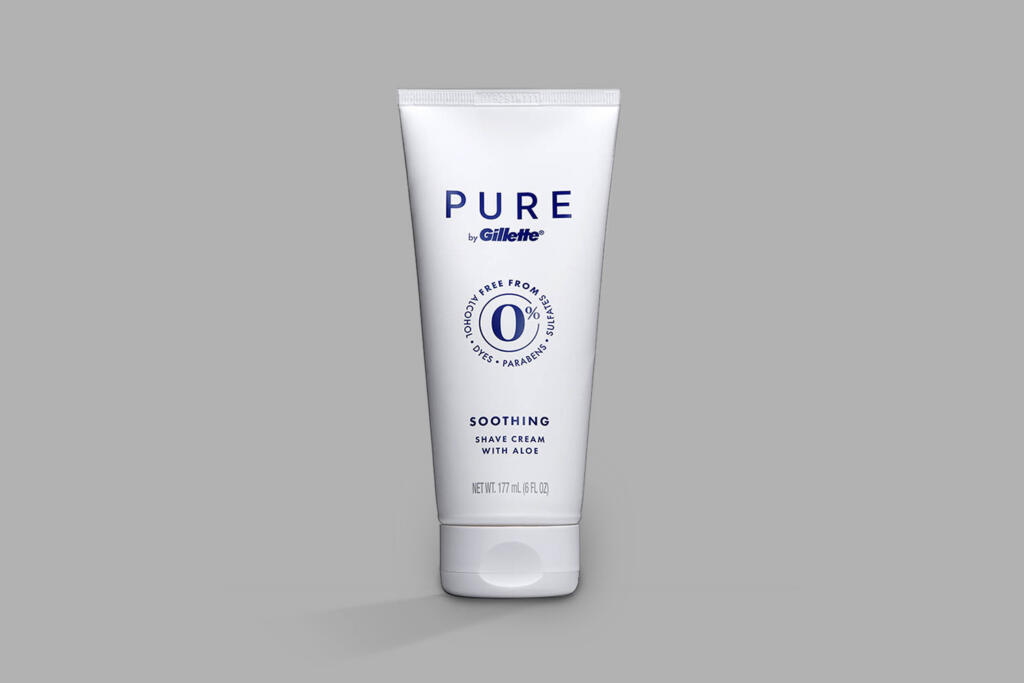 1. PURE by Gillette
Created by the Gillette team – one of the better-known shaving companies in the world, PURE is a 100% natural shaving cream infused with Aloe vera. This product comes with absolutely no dyes, parabens, sulfates or alcohol to worry about, so it's great if you have sensitive skin.
Plus, the aloe extracts soothe your skin after every shave.
If you want a reliable way to keep your skin feeling great and avoid irritation, the PURE shaving cream comes in a pack of three, so you can rest assured you're getting some great value.
Pros:
Completely pure with no dangerous ingredients
Infused with aloe
Helps protect against irritation
Dramatically softens skin
Great value pack
Cons:
Doesn't last very long on the skin when shaving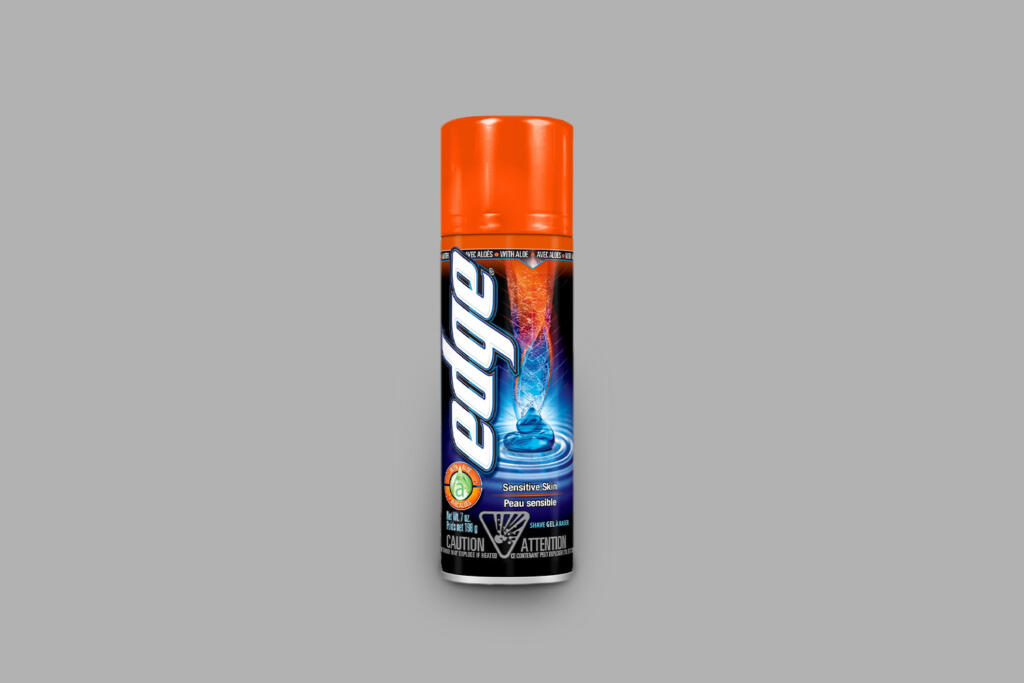 2. Edge shave gel
Simple, effective, and great at delivering a clean shave, Edge shaving gel is suitable for sensitive skin, thanks to its aloe infusion. This handy gel will moisturize and lubricate skin perfectly, and a little dab goes quite a long way too.
The cooling formula also helps to keep your face feeling fresh after each shave. It's a great way to start your day.
For the best value, you can get Edge shaving cream in packs of 3 and 6, so you're a lot less likely to run out. There are also different blends to suit various skin types.
Pros:
Excellent aloe-based formula
Good for sensitive skin
Conditions and moisturizes
Keeps your face feeling fresh
Available in high-value packs
Cons: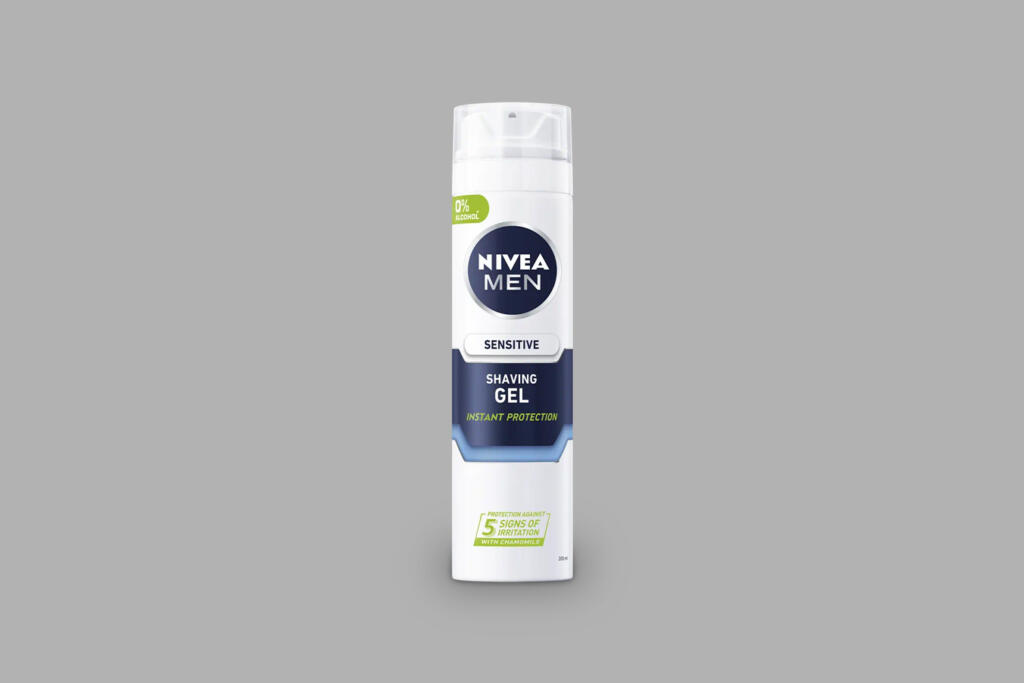 3. Nivea Men Sensitive
Another excellent choice if you have more sensitive skin, Nivea men delivers one of the best shaving cream for men options on the market. This product has been carefully developed for men with sensitive skin, with a formula featuring witch hazel, chamomile, vitamin E, and more.
If you want a shaving cream ready to protect and care for your skin before you shave, Nivea has you covered. The moisturizing function of the gel is also perfect for softening the stubble, so you get a closer, more streamlined shave.
Pros:
Excellent moisturizing function
Good for people with sensitive skin
Great foaming performance
Equipped with soothing ingredients
Value packs available
Cons:
Quite a thick shaving cream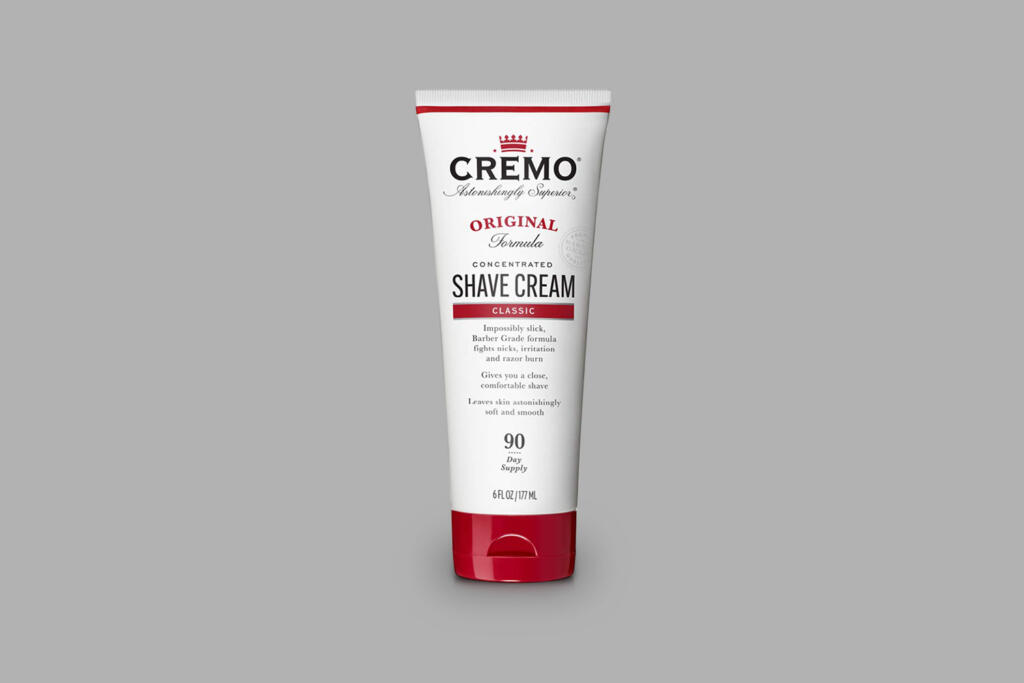 4. Cremo Barber Grade
Probably the best shaving cream for sensitive skin and people prone to razor burn, the Cremo Barber Grade original shave cream is an ultra-slick solution for fighting against cuts and nicks.
Though a little pricier than some of the shaving creams on the market, the Cremo barber collection delivers amazing results, perfect for oily, dry, and normal skin alike.
This handy cream will soften the stubble on your face and make it easier for you to get right to the skin's surface, for a closer finish. Cremo barber cream also has a wonderfully smooth and masculine smell, with lemon extract, macadamia seed oil, and aloe.
Pros:
Safe natural ingredients
Free from parabens
Excellent for smoothing the skin
Smells fantastic
Won't cut or cause razor burn
Cons:
A little expensive
Small bottles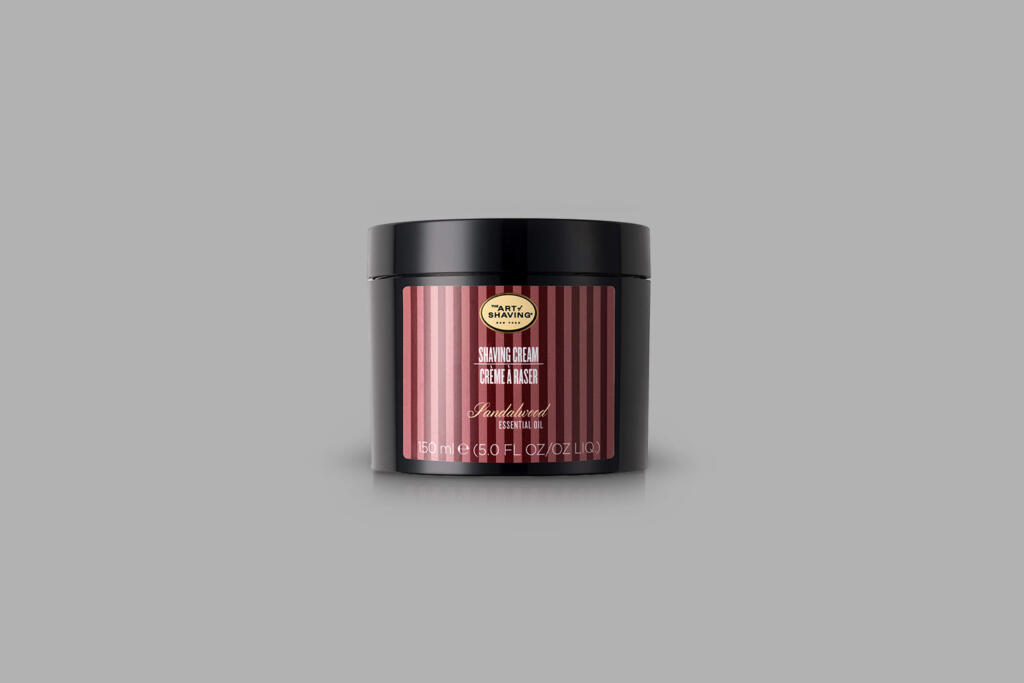 5. The Art of Shaving sandalwood cream
Finally, the Art of Shaving offers an amazing clinically tested shaving cream, perfect for protecting against irritation, razor burn, and more. This handy shaving cream is ideal for sensitive skin, and it comes in a pot, so you can take it with you wherever you go without worrying about can explosions.
Like many of the best shaving cream options out there, this option comes with a delicious scent (sandalwood based), so you can enjoy a refreshing odor after every shaving session. It would be ideal if it lasted a little longer and came with a slightly lower price tag.
Pros:
Excellent moisturizing performance
One of the best shaving cream options for sensitive skin
Delightful sandalwood smell
Refreshing feeling
Great for a close shave
Cons:
Shaving without shaving cream
Shaving without shaving cream generally isn't the best idea if you can avoid it. Your skin needs shaving cream to provide a barrier against your razor and protect you from things like razor burn.
Ideally, you should always have one of the best shaving cream options on hand to ensure you get a better finish from your shave.
However, if you do ever need to use a shaving cream alternative, hopefully now you'll be better prepared to choose a safer product.
Blitz yourself better!
Just so you know… This article contains affiliate links. The commission we earn helps to cover our costs, and comes at no additional cost to you. For more information on our affiliate program, please refer to our disclosure policy.
Now read these:
—Best beard dye for men.
—How to dye your beard.
—Should men dye their beards?
—Are women attracted to beards?
—The ultimate beard growth tips.