Deciding to dye your beard can be a nerve-wracking process. There's always the worry the dye will look weird, or unnatural, or you won't know how to apply it correctly.
Fortunately, whether you choose permanent beard dye, or a temporary color, it's much easier to dye your beard than you might think.
Dedicated dye for beards is formulated to target the rougher, coarser hair on your face. We'd never recommend trying to top up your beard color with hair dye – no matter how keen you are to try a new style.
Instead, protect your facial follicles and your look with a dye specially made for your face.
Our top choices for the best beard dye for men are:
No products found.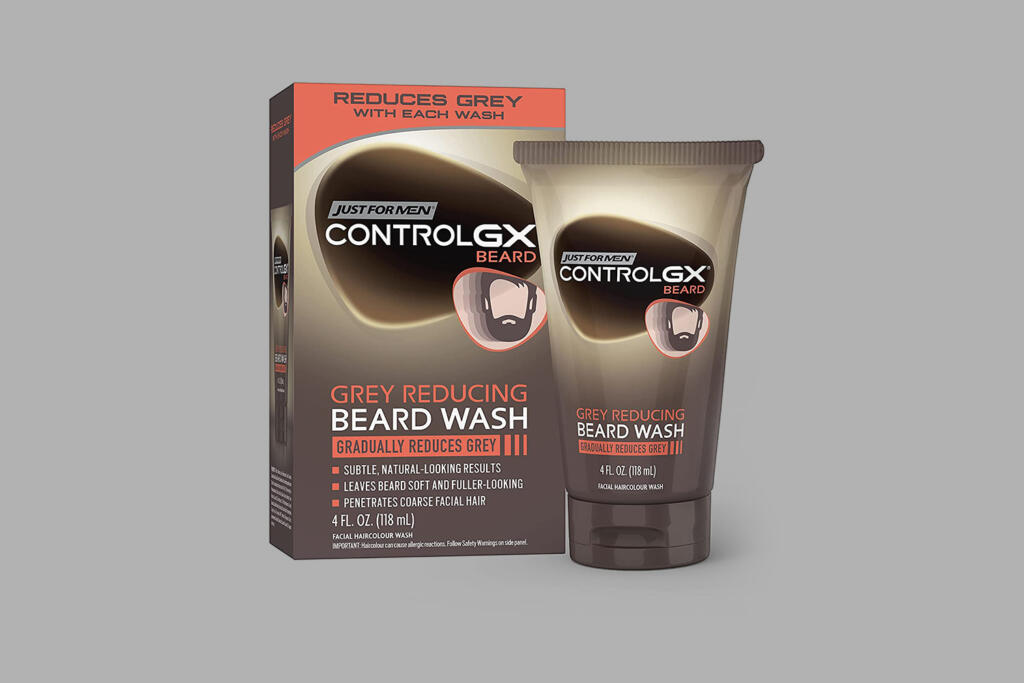 1. Just for Men grey reducing wash (best for beginners)
Not ready to go the whole hog with a permanent beard dye yet? No worries. Test the waters and get to grips with your new look with this Just for Men wash instead.
Unlike your standard dye, there's no complicated application process. Instead, you use the wash like a standard shampoo, and it gradually darkens your natural color, reducing the appearance of greys.
The great thing about this men's beard color is you can use it until you're happy with the desired results. Plus, you can rest assured the results will look natural. The washing process allows you to gradually add more depth and color, unlike most of the best beard color products.
Pros:
Gradual coloring effect
Simple application and removal
Multiple colors to choose from
Apply however you see fit
Cons:
Works best with light brown and darker brown hair
No instant "wow" factor.
No products found.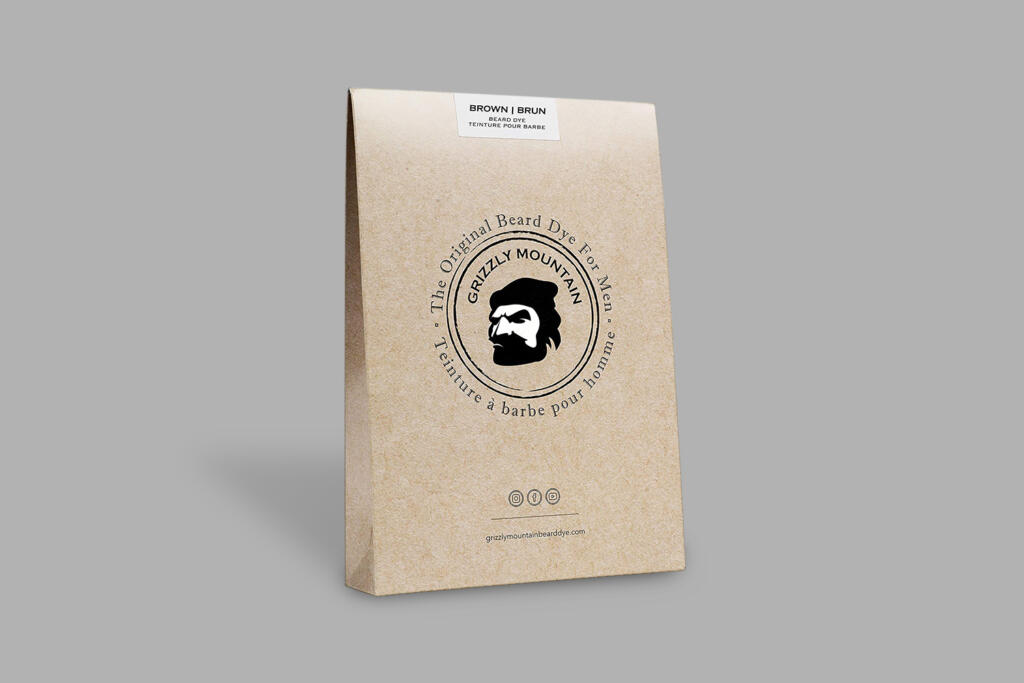 2. Grizzly Mountain beard dye (best organic)
If you're worried about slathering your jawline in chemicals, why not take a more natural approach? The Grizzly Mountain beard dye is completely chemical free, which means less risk of reaction or irritation. This dye is a wonderful alternative to the standard drugstore beard dyes.
The herbal powder leaves the beard with various natural shades of brown (or whatever color you choose), for a subtle look. Simply follow the instructions to apply, then rinse away.
Though the smell of the dye can be close to wet spinach, you do get the added benefit of knowing you're not exposing yourself to any dangerous chemicals.
Pros:
Totally natural ingredients
Various colors to choose from
Subtle effect (rather than a massive change)
Simple enough to use
Cons:
Smells a little weird
Instructions aren't the best
No products found.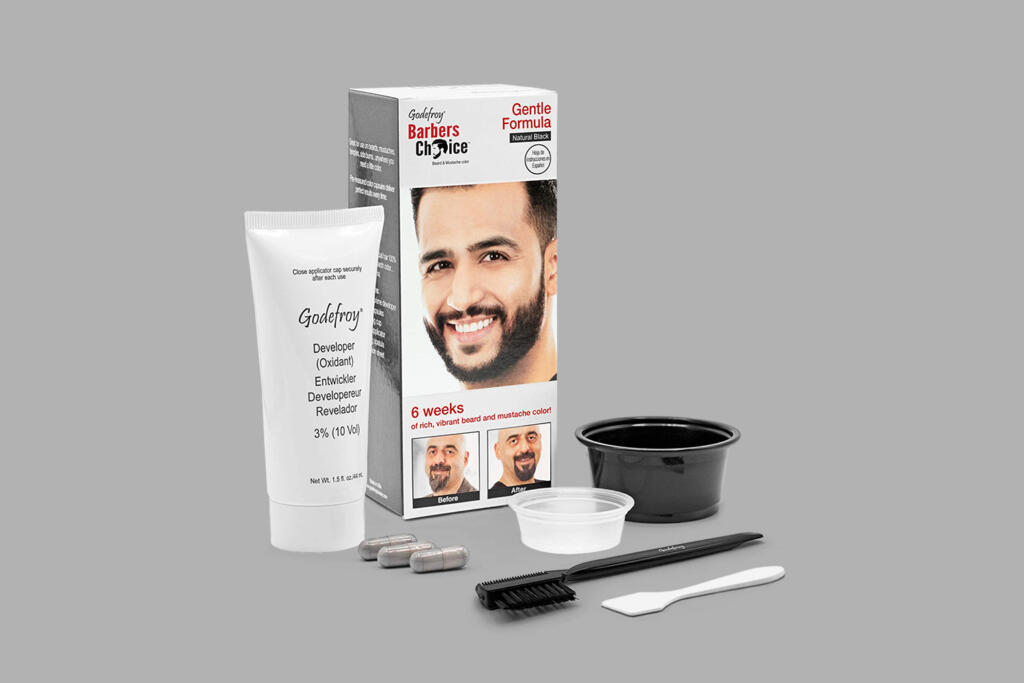 3. Godefroy professional tint (best beard tint)
The great thing about professional dye for beards, is it comes in a range of formats. You can get temporary or permanent hair dye, as well as tints which add a small amount of shade at a time.
If you're looking for the best beard color products for a more subtle result, Godefroy's professional tint has you covered. Sold in a set of 20 application capsules, this tint kit covers everything from mustaches, to sideburns, and anywhere else you need to color.
The complete kit comes with pre-measured capsules, so you don't need to measure things out yourself. The cream formula is also easy to apply with no drips, and a handy application brush. This safe dye is even suitable for coloring your eyebrows too.
Pros:
Covers all facial hair safely
Easy to use cream formula with no dripping
Root touch up support for greying hair
Pre-portioned capsules
Cons:
Not intended to full dying sessions
Can take multiple capsules to cover a long beard.
No products found.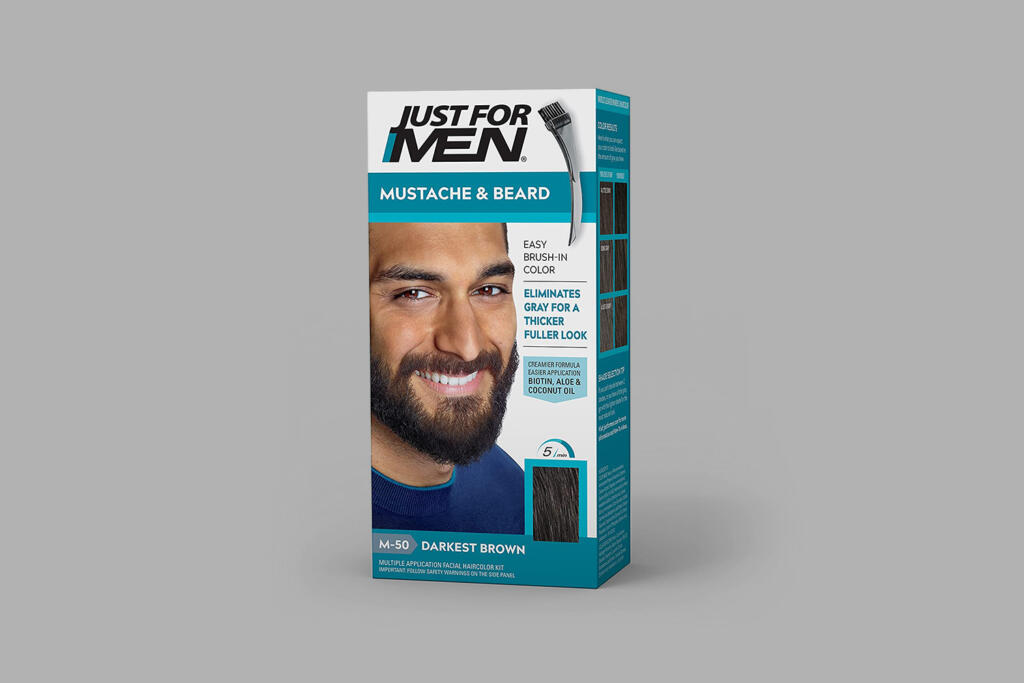 4. Just for Men mustache and beard (best full kit)
Just for men is one of the most popular brands in men's hair care, and beard dying. This fantastic kit is a great choice if you're looking for a permanent beard dye solution.
One of the best beard dye for men products around, this kit tackles both the mustache and beard at the same time, with a range of colors to choose from.
To apply, all you need to do is mix the dye with the developer, add it to your face with the brush, and wait five minutes. Rinse the color off and you'll be ready go. You even get enough solution for up to 3 applications per box, to make your look last longer.
The handy application brush means applying your color should be a breeze – even for beginners.
Pros:
Well-known, trustworthy brand
Range of color options
Easy to mix and use
Up to 3 applications per box
Cons:
No products found.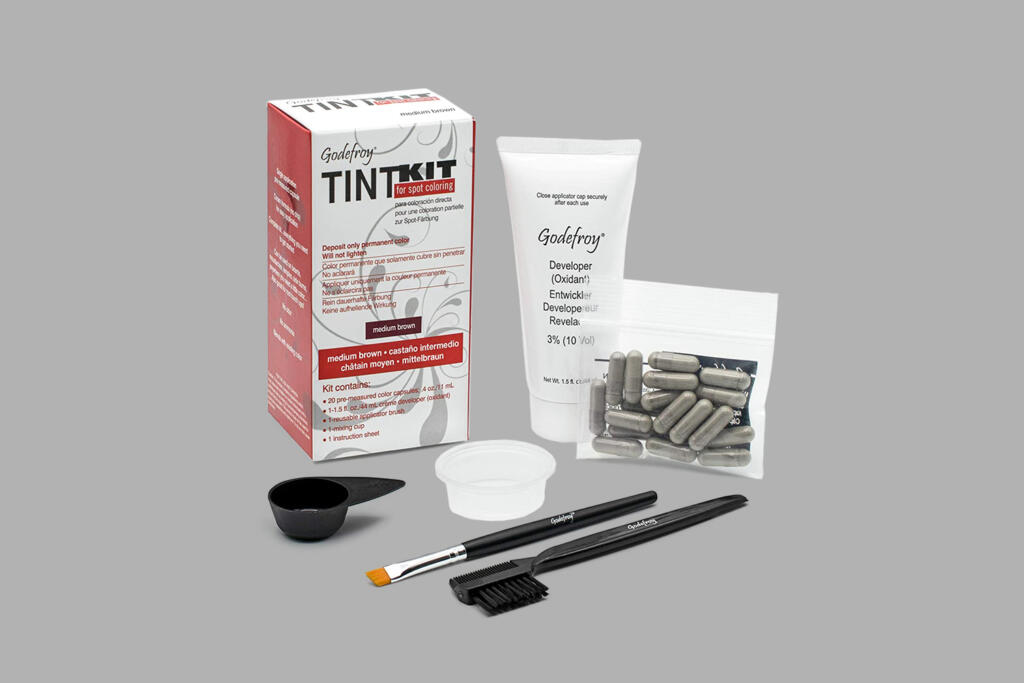 5. Godefroy barbers choice (best pre-measured capsules)
Many beard dyes for men come in kits, which last for several applications. This is great for your wallet, but it can be tough to measure each dying session correctly.
The Godefroy Barber's choice beard color for men removes this problem. This simple product separates your color into capsules, so you just need to break one open, add the developer, and apply.
The pre-measured color can cover everything from your beard to your mustache and sideburns. Just follow the instructions provided to make sure you're using enough color.
Though natural in appearance, the Godefroy barber's choice permanent beard dye can easily cover grey hairs and last for up to 6 weeks.
Pros:
Pre-measured capsules for easy application
Covers grey hair easily and lasts up to 6 weeks
Gentle formula to protect your skin
Microscopic color pigments deliver a natural look
Cons:
Can be difficult to use if you have a longer beard
Capsules may break easily
No products found.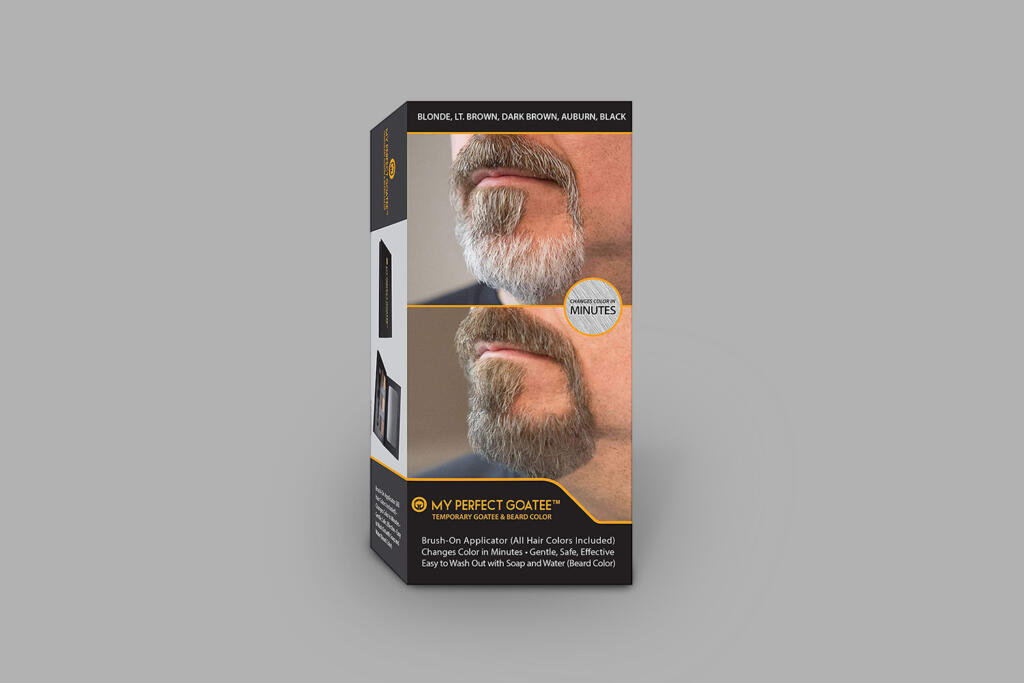 6. My Perfect Goatee (best temporary dye)
If you're too nervous to jump straight into a permanent beard dye, it might help to start with something more short-term. The "My Perfect Goatee" dye works on beards and mustaches, with a simple brush-on applicator.
Your hair changes color in seconds, and you can easily wash the color out when you're done. Designed to work on all facial hair, this dye blends with your natural color flawlessly, to give you an extra dose of confidence.
If you're just applying dye for an important event, or you want to experiment with different shades, this is the kit for you. The formula is waterproof for when you're outdoors. However, with a little beard soap, you can easily get rid of the color when you're done.
Pros:
Temporary option for beginners
Easy brush-on application
Works with all hair colors
Convenient range of color choices
Cons:
Can feel a little odd to use beard powder
Doesn't last long
No products found.
Choosing the best dye for beards
The best beard dye for men is often a personal choice. The right color for you will depend on what you're trying to accomplish. If you're dressing up for a fancy-dress event, you might prefer to skip the permanent beard dye options mentioned above and look for a crazy temporary color.
The best men's beard dye comes in a range of colors and styles to suit your needs, including all-organic natural formulas.
Remember, when making your choice:
Get the color right: Stick with a shade slightly lighter than your natural hair color. The hair on your face is thicker than it is on your head. When hairs soak up more pigment, the color can look more intense. Start light and work your way up.
Temporary or permanent? If you're really not sure about dying your beard yet, you can start with a temporary option and work up to something more long-term. A temporary choice can give you the confidence you need to go all-in.
Choose the right ingredients: Keep the number of chemicals and other substances in your dye in mind before applying it. It's crucial to always do a skin test before you apply the dye fully. This should reduce your risk of an allergic reaction.
Remember, after applying your beard dye, it's important to care for your hair correctly. Make sure you apply oils and moisturizers on the skin and the beard itself. Conditioning your beard and topping the dye up regularly will help the finishing results last longer.
If you're uncertain about applying your dye yourself, speak to a professional.
Blitz yourself better!
Now read these:
—Do women find beards attractive?
—The best tips to grow a thicker beard.
—The ultimate beard styles for men.
—The top 9 combs to tame your beard.
—The best moisturisers for a smoother stubble.