For most guys, our hair is one of our favorite features. Yet, for some reason, we rarely give it the care it deserves. Today, we're going to right that wrong, and explore the best hair moisturizer for men.
How often do you actually look after your 'do, beyond giving it the occasional trim? Is your idea of fantastic hair care remembering to wash your locks semi-regularly, and using a brush from time to time?
If so, then you're probably in desperate need of a moisturizing treatment. A high-quality men's hair moisturizer should be a crucial part of every hair maintenance strategy.
If you're struggling to find the right option for your needs, don't fret. We've got a selection of 5 hair conditioners perfect for smoothing those wayward strands.
So, let's get started…
What is men's hair moisturizer?
Before we take you on a journey through our top men's moisturizing hair products, it's probably worth making a few things clear. First, hair moisturizer is a little different to conditioner. We haven't just mixed the words up here.
Men's scalp moisturizer and hair moisturizer contains specific ingredients which attract and hold moisture on the hair strands. In other words, it's there to keep your hair feeling well-moisturized and hydrated for longer.
Generally, you'll need a hair moisturizing cream for men if:
You have a dry scalp: Scalp moisturizer for men and hair moisturizer work together to reduce dandruff and keep your scalp in great condition: promoting hair growth.
You work outside: If you're constantly exposing your hair to the elements, a hair moisturizer will stop it from getting damaged and worn out. This could mean your hair lasts longer.
You have dry hair: Moisturizer for dry hair is perfect for stopping your strands from becoming brittle and breaking off over time. It can even reduce split-ends.
Hair moisturizing cream can be used alongside conditioners (which helps to improve the texture of hair and protect it from damage), and leave-in conditioners.
The best hair moisturizer for men: 5 Options
Your ideal men's hair moisturizer depends heavily on you, and the kind of hair you have. People with dry and brittle hair will need a quite different formula to those with frizzy locks. We've selected this top five list to tackle a range of hair quality issues.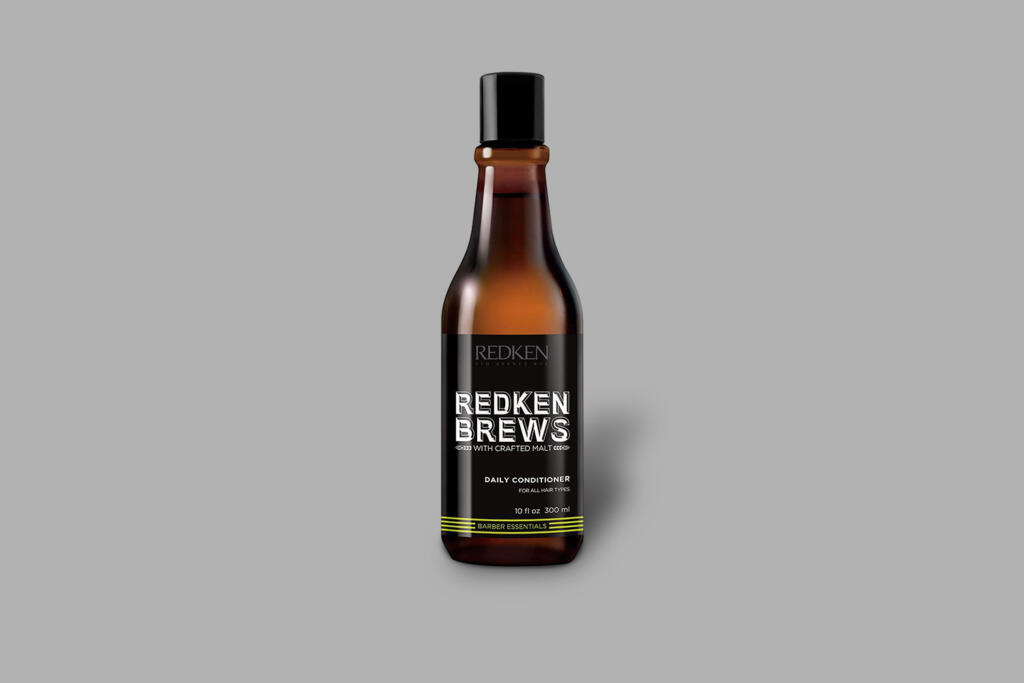 1. Redken Brews Daily (best for all hair types)
Designed to suit any hair type, the Redken moisturizer for hair is a conditioner and moisturizing serum in one. This fantastic formula strengthens, hydrates, and improves the texture of your hair, so people are more likely to want to run their fingers through it.
Even better, the lightweight substance won't weigh your hair down or leave it looking greasy.
The Redken Brews collection is beer infused, so you get an attractive, malty smell. Protein and glycerin strengthen and enhances the hair, leaving you with a soft, shiny finish you're sure to fall in love with. We love how the bottle looks too.
Pros:
Excellent for long-lasting hydration
Suitable for all hair types
Lightweight formula doesn't make hair greasy
Soft and shiny finish for a fantastic look
Suitable for everyday use
Cons:
Beer-infused smell won't appeal to everyone
Not the biggest bottle
No products found.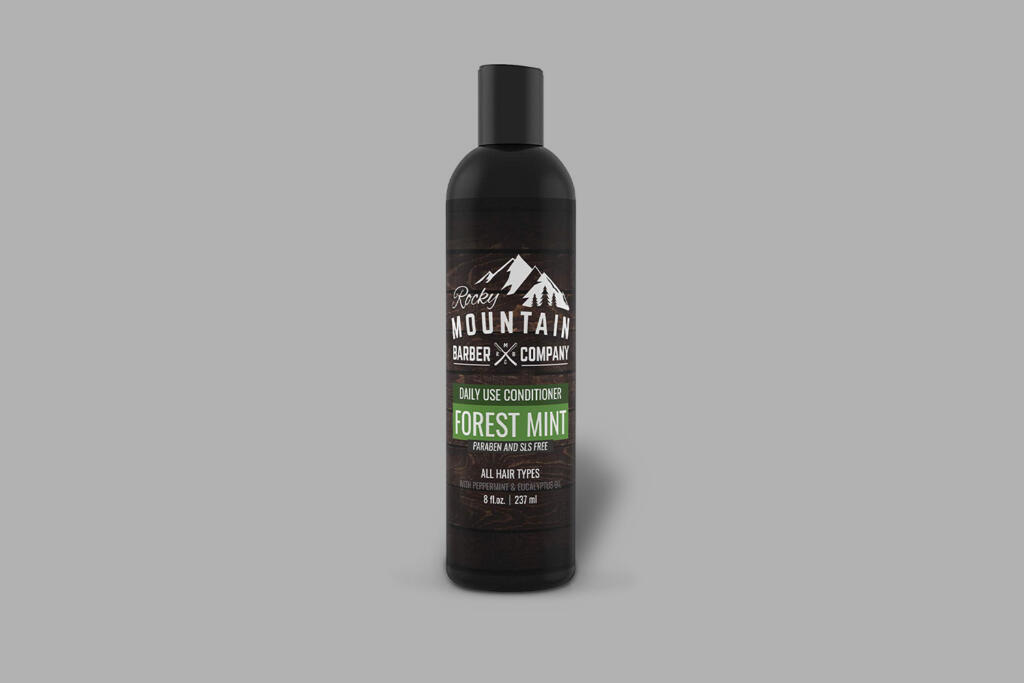 2. Rocky Mountain Barber Forest Mint (best for itchy scalp)
If you're looking for the perfect scalp moisturizer for men and hair moisturizer in one product, Rocky Mountain Barber has you covered. Let's face it, no-one looks great when they spend all day scratching their scalp.
Fortunately, you can avoid this problem with the Rocky Mountain Barber Forest Mountain blend. This hair moisturizer for men comes with peppermint and tea-tree oil to banish dandruff, dryness, and discomfort.
You can use this hair moisturizer if you have straight, curly, thinning, dry, or thick hair. It's also suitable for those with dyed or greying hair too. We love the way this moisturizer smells – and how refreshing it is to shower with.
The peppermint and tea-tree work together to leave you tingling after every wash.
Pros:
Delightful peppermint and tea-tree smell
Gets rid of dryness and itchiness fast
Suitable for all hair types
Essential oils with no artificial fragrances
Lasts all day
Cons:
Peppermint can make a sore scalp feel worse
A little expensive
No products found.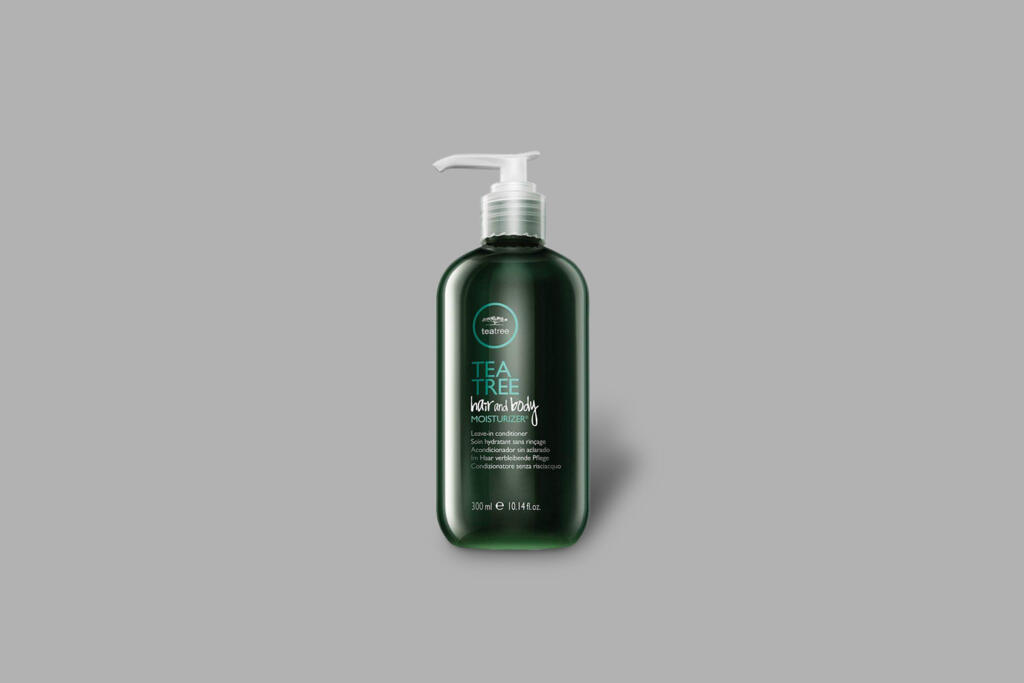 3. Tea Tree hair and body moisturizer (best full body)
Why should the hair on your head be the only area to benefit from amazing hair moisturizing cream? The team from Tea Tree believe every part of your body should get the same treatment, from your beard to the hair below the belt.
This hair moisturizer for men is suitable for use from head to toe, and it even doubles up as a soothing after-shaving cream too.
You can leave the moisturizer in all day to keep your skin and hair feeling amazingly soft and fresh. Plus, the tea-tree helps to banish things like acne and dandruff too. You get to tackle hair and skin conditions with just one product.
We love the tingling sensation this hair moisturizer leaves behind – and its vegan friendly design. The bottles are very environmentally friendly too, and come with a handy pump dispenser.
Pros:
Fantastic tingling sensation
Tea tree tackles dandruff and acne
Great after-shaving cream
Suitable for all parts of the body
Easy to use with a pump dispenser
Cons:
Quite expensive for small amounts
Quite a strong smell
No products found.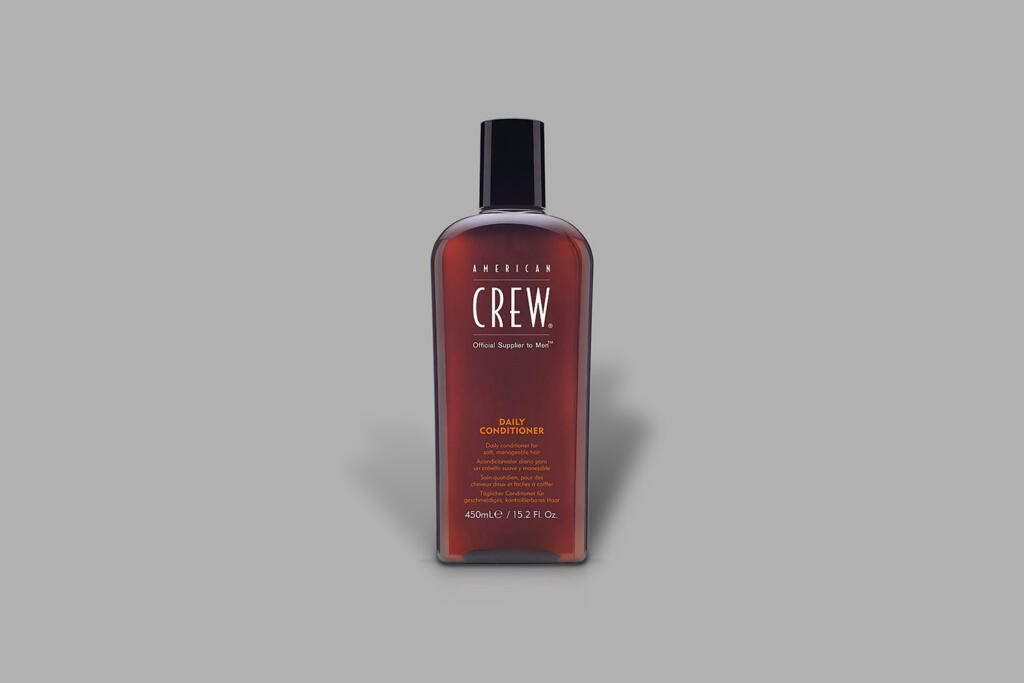 4. American Crew Daily (best for oily hair)
If you suffer from oily hair, then you might think men's hair moisturizer is the last thing you need. However, American Crew Daily could have the answer to your prayers.
This fantastic daily conditioner and moisturizer helps to reduce some of the natural oils in your hair, without leaving your locks feeling dry and brittle. The invigorating formula instantly detangles your hair, so you're less likely to pull it out with the comb.
The Panama Bark extract reduces the oily texture, while the peppermint and menthol elements help with getting rid of itchiness and dandruff. One use of this moisturizer and you should enjoy fresh, healthy looking hair almost straight away.
We recommend using it on a daily basis to get the perfect balance of oils back into your locks.
Pros:
Excellent for people with oily hair
Great for reducing discomfort and dandruff
Fresh and invigorating scents
Natural ingredients with minimal chemicals
Fantastic value for money
Cons:
Not suitable as a leave-in conditioner
No products found.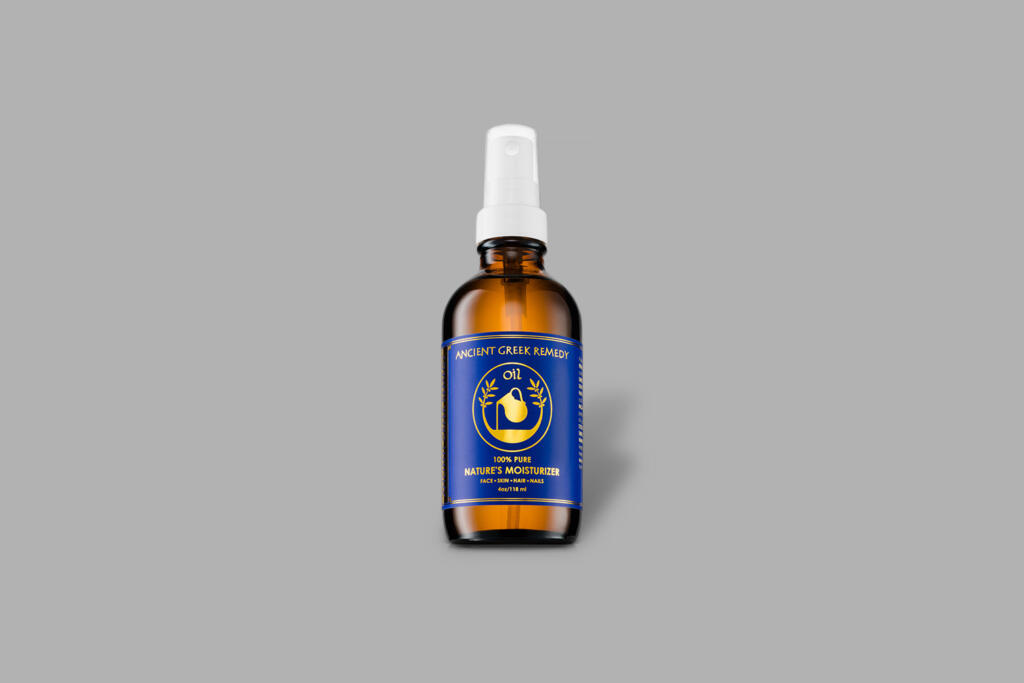 5. Ancient Greek Remedy moisturizer (best day and night)
Want a moisturizer to cure just about any dry skin condition you might have? This Ancient Greek Remedy moisturizer is a natural mixture of ingredients designed to tackle all kinds of itchiness and dryness.
Whether you need help making your hair look its best, or you want to moisturize your nails, scalp, and the rest of your body, this is the product for you.
The Ancient Greek Remedy moisturizer gets rid of all kinds of hair problems, and it works to revive dry and brittle hair in no time. The manufacturers promise results in 14 days or less, with an amazing selection of vitamin E, olive oil, lavender oil, and almond oils.
No matter your hair type or condition, Ancient Greek Remedy promises you can go to bed with a better head of hair each night.
Pros:
Works for virtually all dryness issues
Fantastic selection of natural ingredients
Day and night moisturizer in one
Suitable for all hair types
Money-back guarantee
Cons:
Can be quite heavy on some hair types
No products found.
Choosing the best men's hair moisturizer
The right men's hair moisturizer for you depends heavily on the kind of hair you have. If you already have oily hair, then you'll need something lightweight enough to balance out your hair's natural oils, without reducing moisture.
If, on the other hand, you've got a dry and flaky scalp, you'll need a moisturizer with natural ingredients to help reduce discomfort and invigorate your hair.
The options we chose above all have fantastic natural and organic ingredients, so you don't have to expose your head to anything which might be dangerous.
If you're not sure where to start with men's hair moisturizer, we'd recommend going for something simple, with a lightweight formula, or even try using a leave-in conditioner to get you used to the experience.
If you have hair with special requirements, like frizzy or treated hair, speak to your salon professional about the kind of ingredients most suitable for you.
Don't forget to check out our other lists for more tips on the top grooming products around too.
Now read these:
—The ultimate mens grooming products.
—The best hair products for men.
—Reverse your male pattern baldness.
—Your guide to using Propecia for hair loss.

Blitz yourself better!