Once thought of as strictly "a gay thing" by the unadventurous hetero community – rimming or anilingus – has come out from under the sheets and between the cheeks and gone fully mainstream.
Eating ass is everywhere these days. From being featured in television shows and movies like HBO's "Girls" to being name-checked by multi-platinum artists like Nicki Minaj, Gucci Mane, Tyler the Creator and a host of others.
Eating ass – aka tossing salad, rimming or a rim job – has become more or less commonplace, just another sex act.
Which is a good thing. The overtly silly and childish fear some straight men have about anything remotely to do with their assholes is tired and dated.
No, boys, if she sticks a finger in there it doesn't mean you're gay. <massive eyeroll>
Rim jobs for everyone
The simple fact is that the anus is a highly sensitive bundle of nerves that, yes, feels good when someone tongues it.
(And by the way, a cursory look at an anatomical drawing of the male sexual apparatus will reveal that your prostate gland, the thing that squeezes and pulses when you cum, is located about finger-deep in your ass and can be stimulated from there. But that's a topic for another day…)
So, it feels good when someone goes down on you there. But, likely because of Judeo-Christian near-terror about bodily functions, ass-eating hasn't always been something that's openly talked about.
Not here at Blitz'd! We'll offer some suggestions on how to rim someone, answer the question what is a rim job, exactly, and give you some tips for maximizing booty pleasure for him and her.
"Let them eat cake" is what Marie Antoinette said before they beheaded her. But your lady will feel like a princess before you eat her ass with this Jeweled Heart Metal beginner's butt plug from Lovehoney. It's light enough for newbies, but the hypoallergenic metal can be heated or cooled to take it to the next level when she's ready!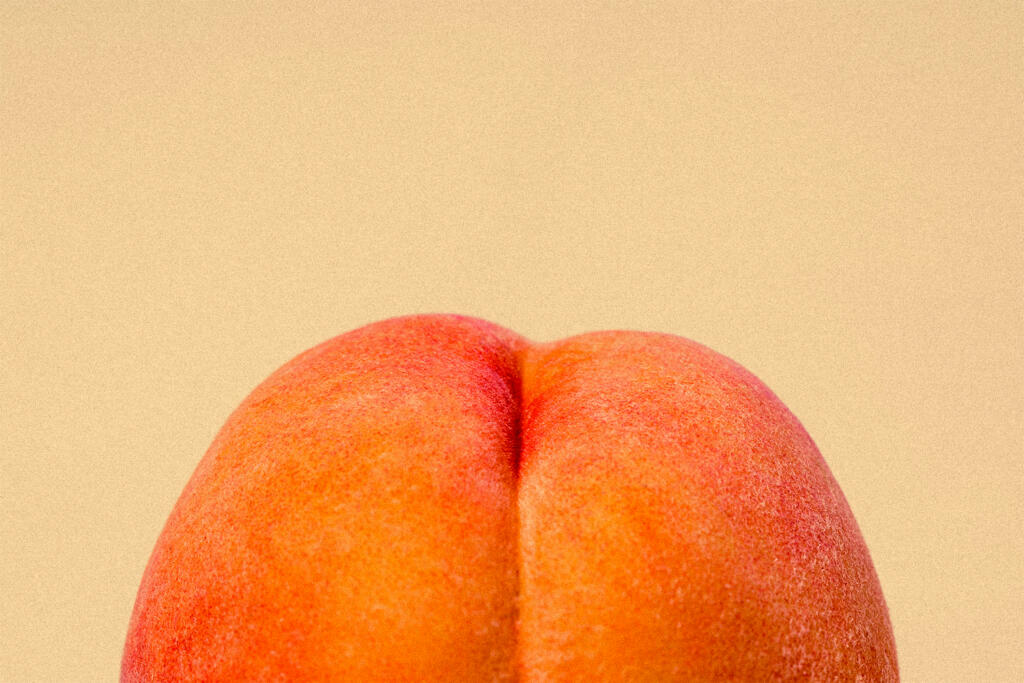 Ass-eating through history
From anilingus to rim job
The ancient Romans were a sexually adventurous lot, and they contributed plenty to our language on sex. Even our technical, medical word "anus" is a kind of Latin slang – it literally means "ring."
But even they don't seem to have spoken much about tossing salad – or at least they didn't write about it.
They gave us the words fellatio and cunilingus of course, but the word "anilingus" doesn't seem to have existed until the late 1800s, when Richard von Krafft-Ebing wrote about it in his book Psychopathia Sexualis, which sounds like an absolute delight of a page-turner.
That doesn't mean those naughty Romans didn't do it, however.
Just for fun, here are a few more slang terms for ass-eating:
Rimming
Rim job
Tossing salad
Australian (you're going down under? I guess?)
Rosie (from "rosebud")
Lickety-split
Visiting the Wookie
As usual, if you want to explore oral-anal play with a friend, communication is important up front before you just start going to town on their asshole.
I suggest you try this: once things have gotten hot and heavy, whisper in a sultry voice, "Hey babe, mind if I visit the Wookie?" (Your results may vary.)
Kidding of course. Here are a few reality-based suggestions for maximizing your fun.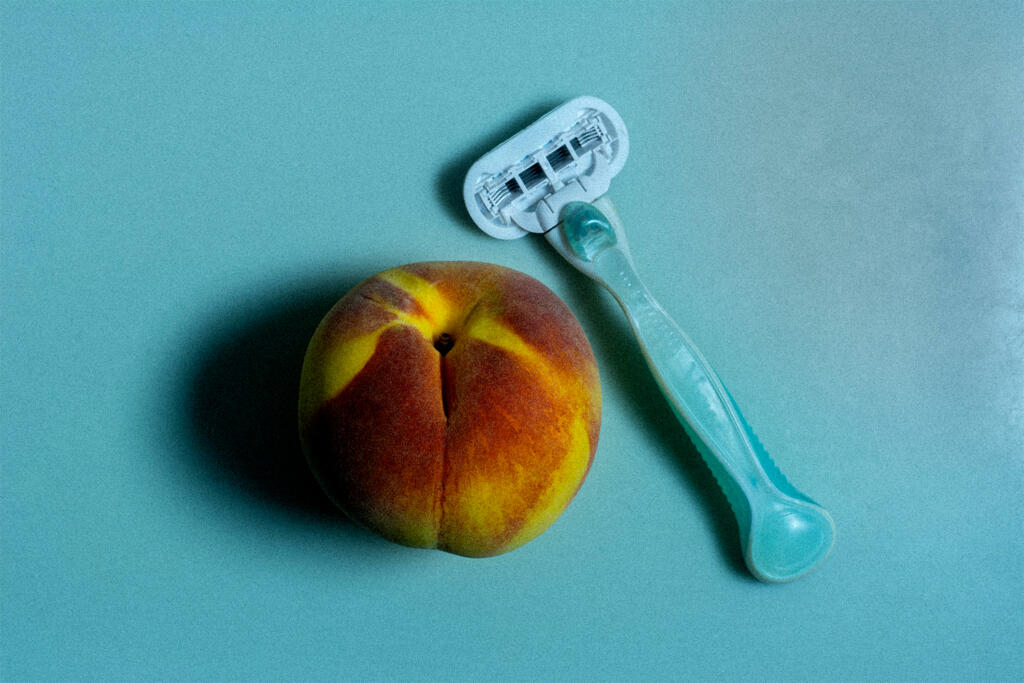 Rimming central: Rim job prep
1. Clean ya booty
Okay, we all know the asshole's other duty: doody. And while it's true that if you're going to ask someone to lick any part of you, you're going to want to make sure it's clean, that's especially true of your pink starfish.
It's not only about taste and smell, but bacteria as well.
We all carry around a few pounds of bacteria inside our bodies, so it's not like it's anything to tremble in fear over.
However, poop can contain not only bacteria like e. coli, it can also be home to hepatitis, norovirus, tyhoid, cholera, tapeworms and giardia, so you want to make sure you hose off the undercarriage really well beforehand.
This can mean a thorough scrub in the shower, or even an anal douche like this one from Lovehoney, but either way cleanliness inside and out is an absolute must. An added benefit of giving yourself a thorough scrub right before is it helps you to relax, because you can be confident you're clean.
If you're not completely new to anal play, you might be ready for this Tracey Cox Supersex Rechargeable Vibrating Butt Plug. Not too big but not too small, this Goldilocks butt plug is just right, featuring USB recharging and travel lock. And the T-bar base means you can let go and enjoy yourself without worry.
2. Anal tonguing and hair don't mix
If your girl taking a trip to brown town seems to be in your future, do her and yourself a favor next time you're manscaping and pay some attention to your butthole area.
Now, some people like having some hair around their rosebud. I worked on a show with a pair of actors who got into a knock-down, drag-out fight over which was more hygienic: a shaved asshole or a hairy one. (It was a weird, long summer…)
But for most people, tonging their way through a jungle of long scraggly hairs isn't going to be terribly pleasant. Nobody like a hair caught in their teeth, plus the less interference between tongue and flesh, the better it feels.
Talk it over with your partner, but I'm betting the safe path here is to at least trim back the weeds on the back nine. 
3. Rim jobs and dam rim jobs
If you're a germaphobe or just want to play it safe, there's nothing wrong with using a dental dam for some ass play. The anus can carry not only the viruses, bacteria and parasites mentioned above, it's also a potential host for STIs.
If you or your partner hasn't been tested recently, or if you're getting into a whole new hole attached to a whole new person, you might consider using one.
Dental dams can be a fun and playful addition to your sexual routine as well. This one comes in a variety of flavors, adding a whole new dimension to hole-play.
No products found.
4. Analingus technique: Add flavoring!
While we're on the subject of flavored sex products, you might think about adding some dressing next time you toss a salad. Drizzle it over everything and you'll add a new layer of slippery sensation even as you enjoy the taste.
Lovehoney has a wide variety of lubes in all sorts of flavors, ranging from $6.99 for this System JO gelato salted carmel flavored lube to this mango-passion lube for $12.99.
5. How to rim a woman: Take your time
When you're getting into ass play, it's important to remember that this is all about enjoying the ride, not arriving at your destination.
You're not likely to make her cum from eating her ass, so diving straight in and burrowing into her colon like an overheated mole isn't really what this is all about.
Take your time to explore the entire region, not just her holy of holies. Tease her, heightening her pleasure, and go slow.
Now you're ready to push her over the anal edge with this trio of toys, the Liquorice Dip Butt Plug Set. Three butt plugs to suit any comfort level, these little guys will give you a solid inside assist while you tend to her outer rim. All three feature a smooth, tapered tip for easy insertion.
The entire area is sensitive, so this can be a delicious ride for her as you tease her inner thighs, the crease where bum meets the thigh, her perineum and more.
Once you've warmed her up and you're getting closer to your end goal (see what I did there?) continue to tease it out, maybe just grazing her anus with the tip of your tongue but then going off to the side.
Another hot move is to exhale a warm breath onto the sensitive spot before licking it (also a useful technique when you're eating her pussy, just FYI.)
6. What is a rim job: Do I go inside?
Technically, as is clear when you think about the name "rimming," anilingus is meant to be done on the outside, more or less.
That said, there's not like a rule book or anything, so whatever she or you want that you're both comfortable with is fair game.
Poking a little tip of the tongue action inside her booty hole is going to feel just as good as licking the outside of it, and as long as you're lubing it up down there, lots of ladies enjoy having a finger exploring inside there as well.
Now, having said that, keep in mind that ass-eating is not an automatic invitation to ass-fucking, or even fingering. It can be a prelude to anal sex, but don't assume that's where this is going.
Anal tonguing and learning how to rim a girl can just as easily be stand-alone activities as they can be something she enjoys as a prelude to something else.
Another hot tip: make sure you keep one hand clean and away from her ass because if you're coordinated enough to pull off playing with her clit and/or fingering her pussy while you lick her ruby starfruit, you will be crowned King of All You Survey, I promise.
7. How to rim someone: What position is best?
As you and she grow more comfortable and confident with enjoying each other's booty fruit, don't be afraid to experiment with various positions.
Some faves include having the receiver simply lying on their back with legs splayed out, or pushing the legs up so you can really get in there, or having them lie on their stomach with a pillow under the hips.
The salad bar's open, boys, time to get tossing!
Blitz yourself better!
Now read these:
—What is massage boner?
—How small is a small penis?
—What to do when your dick is too big.
—Should you get a penis tattoo?
Just so you know… This article contains affiliate links. The commission we earn helps to cover our costs, and comes at no additional cost to you. For more information on our affiliate program, please refer to our disclosure policy.