There's nothing quite like a vacation. No work to worry about, no pesky household chores. 
The toughest decision you'll need to make each day balances between what sunscreen to wear, and how many hours you're going to spend at the beach. 
But what if you want more from your vacation than a daily dip in the pool and a few exotic meals from time to time? 
If you've got a significant other that's keen to get hot and sweaty in the sand; you could always build your vacay around your favourite activity: sex. 
Sex resorts are an often under-represented niche of the vacation landscape. They go beyond the concept of the adults only holiday to give you a vacation that's all about luxury, indulgence, and mind-blowing fun. 
Today, we're going to take you on a sensual journey through some of the most fantastic sex resorts for your erotic vacation. Some of these locations cater to nudists, others to single men, and some to swingers too. 
Just keep in mind, not all of these sites are "safe for work." 
1. Hedonism II
Hedonism II is easily one of the most famous sex resorts in the world. Located in Jamaica (Negril), the hotel comes with a "nude side" and a "prude" side to choose from. 
The prude side is where you can hit the beach and relax as normal, while the nude half of the resort encourages you to let it all hang out. 
To encourage as much fun and sexual freedom as possible, the resort includes multiple huts where you can grab a room and have some fun with your partner. There are restaurants packed full of aphrodisiac-based foods and a swingers area too. 
The playroom is the most exciting part of Hedonism II. Think of it like the ultimate spa, with a bunch of people having sex, instead of experimenting with hot rocks. 
2. Copacabana
Next, we have another phenomenal and very popular resort for your sex vacation. Located in Costa Rica, the Copacabana is so famous it has its own song. 
This multi-award-winning location is particularly appealing to single men because prostitution is totally legal. 
The property on Jaco Beach comes with a clothed and naked side, depending how you feel on the day. What's more, there are plenty of jacuzzis and pools to relax in too. 
Despite a sensational experience promised for every visitor, the Copacabana is pretty affordable. You can even get an all-inclusive package with your room.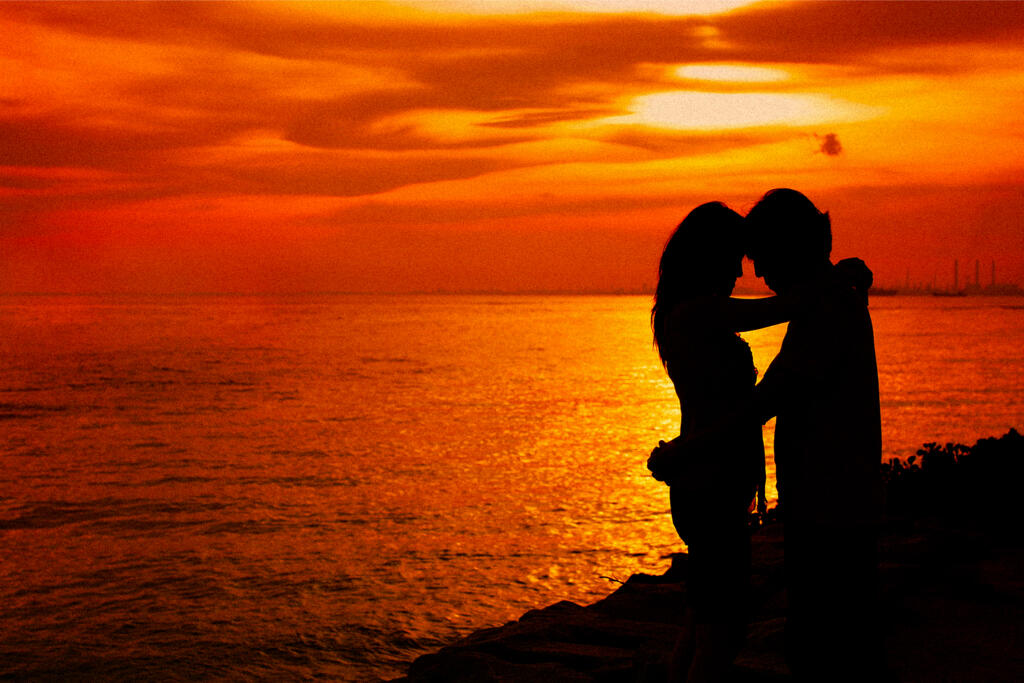 3. Temptation Experience
The Temptation Cancun Resort describes itself as a "playground for grown-ups," and it's easy to see why. There's a stunning pool with a naked women pictured on the tiles at the bottom of the water. 
What's more, the seven-story structure appeals to dozens of different kinds of free-spirited travelers. 
There are a number of daytime experiences to explore, including shows and performances. What's more, you can enjoy plenty of amazing meals at the sex resorts' on-site restaurant too. 
Another great feature of Temptation is Bash, the resort's unique nightclub. 
This is a resort worth checking out if you're on the hunt for an incredible couples sex vacation. 
4. Desire Riviera
The Desire Riviera is a fantastic sexy vacation option for couples only. The moment you and your other half arrive at the location, it will feel like you're stepping into your own erotic dream. 
With gourmet restaurants and endless cocktails, you won't be able to get enough of the sensual experiences here. 
The suites at this sex resort are designed to really get you in the mood, and there's a ton of provocative entertainment to choose from too. 
You can even design your own fantasy with the help of the resort owners. 
Activities include everything from a whirlpool area, to a playroom and nude beach volleyball. You and your partner can enjoy a pole dancing class, or just have sex in public at one of the many available locations for those who love an audience. 
5. Paradise Stream
Offered as part of the Cove Haven series of sex resorts, Paradise Stream is located in the Pocono Mountains. 
This sex resort takes a slightly different approach to some of the other options we've covered so far. It's more private and secluded, designed specifically for honeymoons and romantic getaways. 
If you love the idea of an erotic vacation, but you're not much of an exhibitionist, the Paradise Stream resort is a must-have for you. 
You can even spend a few nights enjoying the seven-foot-tall champagne tower and relaxing in the heart-shaped hot-tubs. 
6. Hotel Amour, Paris 
Most people see Paris as a place for romance, but it could be the location you choose for something more carnal too. 
The Hotel Amour in Paris is a sex resort that's packed full of phallic and nude paraphernalia, as well as suites designed to get you ready for "love." 
The erotic décor is palpable in this resort, and although there aren't as many locations for public sex shows as some of the other locations on this list, it's still great for a couples sex vacation. 
You're also only a short ten-minute walk away from the famous Moulin Rouge at the Hotel Amour too, so you can go and check out one of the most sexual businesses in the world has ever seen.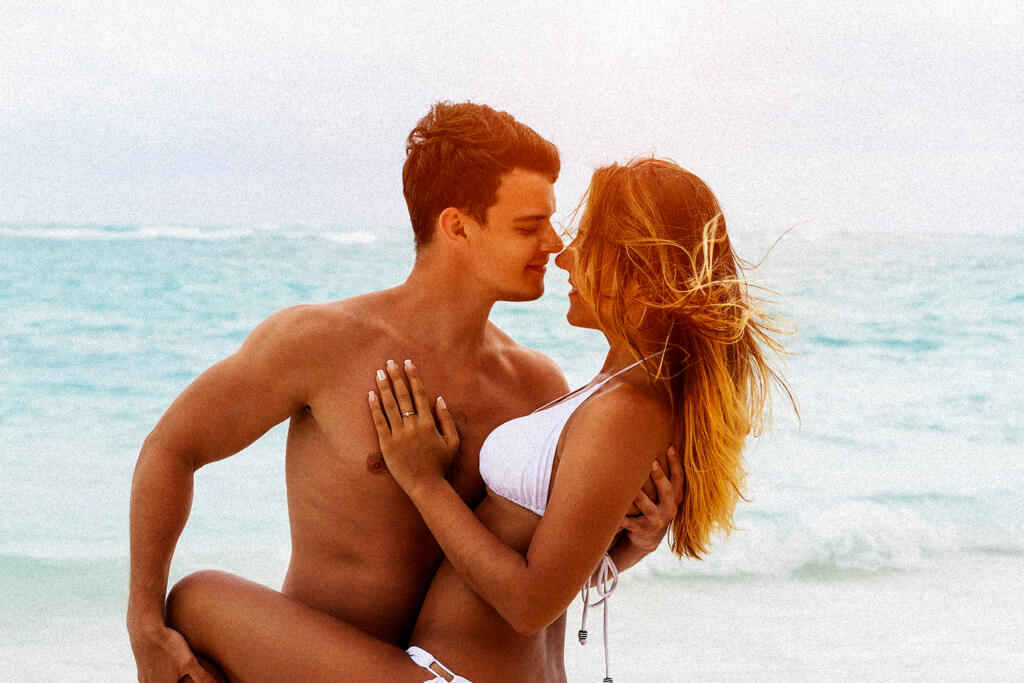 7. Island House
Found in the historic region of Key West, the Island House erotic vacation destination is a 34-room boutique that's committed to gay men. If you're straight, you can skip this choice. 
There's an attractive outdoor pool with plenty of lush foliage, and a clothing-optional policy if you're keen to let everything hang out. Nudity is actually allowed everywhere on the resort unless you're in the gym (for safety reasons). 
There's also an on-site bar where you can find your next sexual partner over a delicious cocktail. The Island House also has a 24-hour erotic video lounge that guests can use for socializing, or anything else they like. This location is widely regarded to be one of the best gay resorts in the world. 
8. Liberty Inn 
The Liberty Inn hotel is probably one of the classiest hourly rate hotels you'll ever see. This high-end and stunning sex resort is perfect if you're looking for just a quick getaway. 
There's plenty of bright and eye-catching erotic artwork on the walls, and you can pick from a host of different rooms too. 
There's also a room that has its own two-person whirlpool. 
The biggest limitation of this location is that it's only for two people at a time. You're not going to get any sex parties going on here, so if you're looking for a swinger's vacation, we'd probably recommend checking out one of the other options above instead. 
Still, for a couples sex vacation that only lasts a weekend or so, this is a great choice. 
9. The Rooftop Resort
Located in Hollywood in Florida, the Rooftop Resort is an amazing nudist establishment, designed for exhibitionists and swingers alike. You can either stay at the resort for a while, or you can get a night or day pass instead. 
The best thing about this erotic resort, as the name suggests, is that it has a beautiful rooftop pool to explore. 
There are also multiple sex-themed parties that you can take part in throughout the week, including something called the kinky carnival and a party specifically for bi and gay men. 
The couples sex rooms revolve between being available just for couples and catering to single men. 
10. Artisan Hotel
Located in Las Vegas, the Artisan Hotel is a stunningly luxurious design that might just bring out your inner kink. Open exclusively to adults over the age of 21, the hotel is packed full of erotic paintings, and there's a mirror on every ceiling so you can watch yourself in action. 
This hotel is designed specifically for the sexually adventurous, with topless pools and room packages that come with copies of the Kama Sutra and your own unique "love kits." 
The rooms are also brimming with opulence in the form of things like black leather furniture and red velvet. 
Have a mind-blowing vacation
A vacation on the beach is great, but there's nothing quite like turning your sex life upside down with a visit to a sex resort. With so many options to choose from in destinations all around the globe, you're sure to love every orgasmic moment at these destinations. 
Do you know of any sex resorts that we haven't covered here? Let us know or share stories from your adult sex vacations with us on social media! 
Blitz yourself better!
Now read these:
—Which dating website is best for you?
—Should you date a sugar momma?