Here's our round-up of the best dating apps to help you tailor your search for a relationship.
These days, it's almost impossible to imagine a world without online dating apps. 
Especially for millennials and zoomers who have never known a life outside the glow of a screen, a Tinderless planet is unthinkable. 
But hook-up apps are one thing; dating apps aimed at people who are seeking a long-term companion are another. 
The best dating apps out there aren't just limited to the digital equivalent of asking random strangers in the vicinity "u up?" 
For those who have had their fill of the digital bar scene and instead want to meet a potential partner, or if you're just looking to meet someone with a little more substance to them, then this breakdown of the best dating apps and the best dating sites is a great place to start.
The best dating apps and getting to know someone
It surprises many people to learn that relationships that begin online can spawn lasting connections. 
In fact, some researchers say that relationships with an online origin story might be more likely to last than those that begin conventionally. 
One 2017 MIT study showed that people who met online had a better chance of a healthy marriage than those who met in real life. 
Why though? For one thing, the best dating sites give people plenty of space to get to know each other before they ever meet face to face. 
You can often learn more about a person's genuine beliefs, tastes, and desires from 30 seconds of reading a dating site profile page than you can from an entire evening of chatting them up at a party. 
(Hint: So take your time creating your profile!)
Plus, when you consider how much more apt most people are to open up via text as opposed to face to face, it's clear that the best dating sites would logically be a good place for starting successful relationships.
But another, less apparent reason researchers think online dating may lead to stronger, more lasting relationships is simply that people who register with the best dating apps are there because they're actually looking for a relationship.
Choosing the best online dating sites 
But that doesn't make it any easier to figure out which one of the thousands of dating sites is the best one for you.
Here we'll break down some of the best dating sites and help you sort out what might be the best dating apps for you in particular if you're looking to start a relationship. 
We'll examine the pros and cons of each one, who is most likely to use them, how much they cost, and what you can expect if you sign up. 
| | |
| --- | --- |
| eHarmony | Best for marriage seekers |
| Match | Best for getting back into dating |
| Silver Singles | Best for those over 50 looking for love |
| Christian Mingle | Best for Christians looking for long-term commitment |
| People Media | Best for those with a specific type |
| Elite Singles | Best for well-educated 30+ singles |
| Christian Cafe | Best for Christians looking for love, fellowship, support, and advice |
| Hinge | Best for serious relationship seekers |
| OkCupid | Best for open-minded singles |
| Adult Friend Finder | Best for hookups |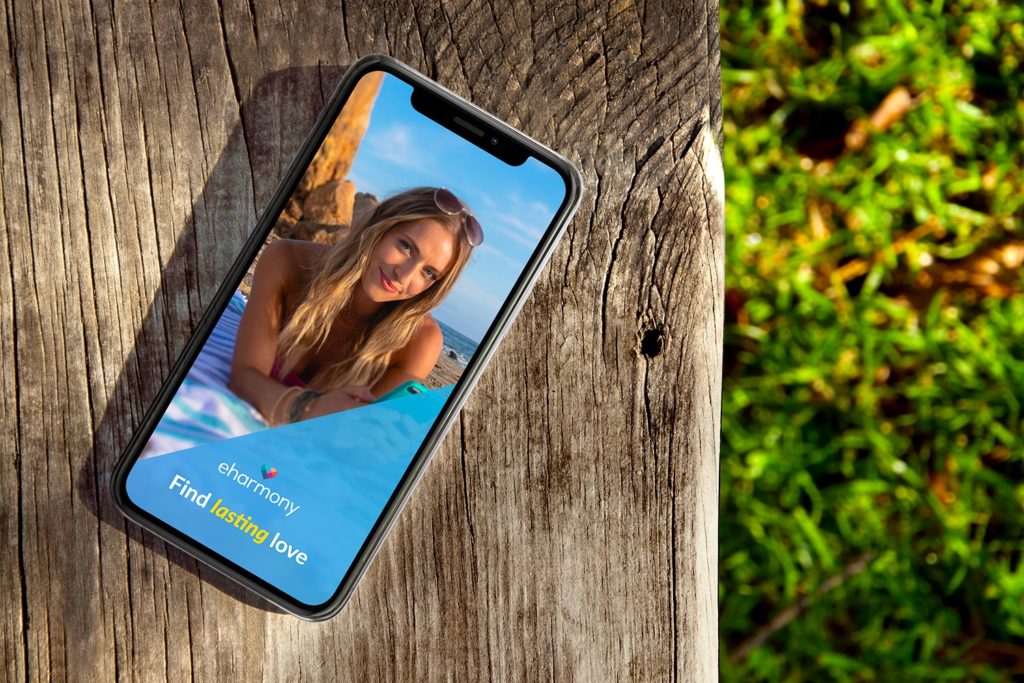 1. eHarmony
For people who are serious about finding a long-lasting relationship and settling down to wedded bliss, the best dating site for you may well be good old eHarmony. 
While some might grumble about eHarmony's perceived stuffiness – those television ads read like the final minutes of every Hallmark Channel movie ever made – the fact of the matter is eHarmony really does work. 
According to the site's promotional materials, some 54 million people have used eHarmony over the 20 years it's been in existence. 
Even more stunning, the site claims to be responsible for 4 percent of all American marriages since they've been in business. (Even if they've inflated those numbers by half, that's still impressive.)
As you might imagine coming from one of the best dating apps for marriage-minded people, eHarmony's initiation process is exhaustive. 
The site was developed and created by a clinical psychologist, and their Relationship Questionnaire is designed to assess 29 dimensions of your personality and relationship goals.
The site isn't without its problems though. They haven't always been the best on LGBTQ issues, and they faced a lawsuit over their gay and lesbian spin-off site in 2010. 
Also, you'll find a lot of focus on the questionnaire revolving around church and religion, so the site is definitely geared more toward "traditional values" type people.
Pros:
Great track record for matches.
Cons:
Conservative-leaning, not known as being LGBTQ-friendly .
Cost:
Free version.
Three months – $54.95/mo.
Six months – $36.95/mo.
One year – $22.95/mo.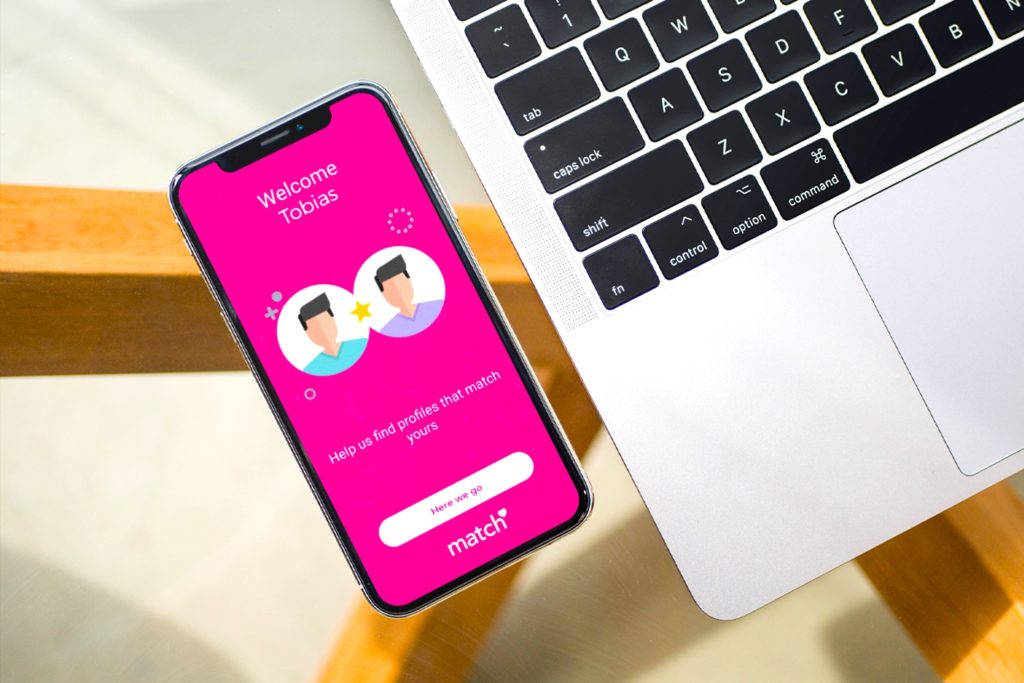 2. Match
Launched in 1995, Match claims more users than the population of New York City. It consistently earns a place among the best dating sites for the simple reason that it really works. 
In fact, Match is so confident in its algorithm that it guarantees it will find you that special someone within six months or you get an additional six months for free (presumably for hopelessly scrolling through your tears because you're a hideous monster that no one could possibly love, but whatever). 
With Match you have control over setting up "deal-breakers," for instance if someone is a smoker or a Coldplay fan. 
But while Match is also one of the best dating apps in terms of compiling detailed user profiles, their survey and profile-building is a little bit more chill than that of eHarmony, though no less useful.
Also owing to its long history, Match offers users a worry-free, safe environment, where privacy is paramount. Though the site has been known to occasionally host scammers, Match is always improving their security features. 
Their email masking is top-notch, and they're currently working to add photo verification and location-based emergency services notifications along the lines of what Tinder offers.
Pros:
Huge user base, great success rate.
Cons:
Invasive notifications, occasional scammers .
Cost:
Free version.
Three months – $25.99/mo.
Six months – $22.99/mo.
One year – $19.99/mo.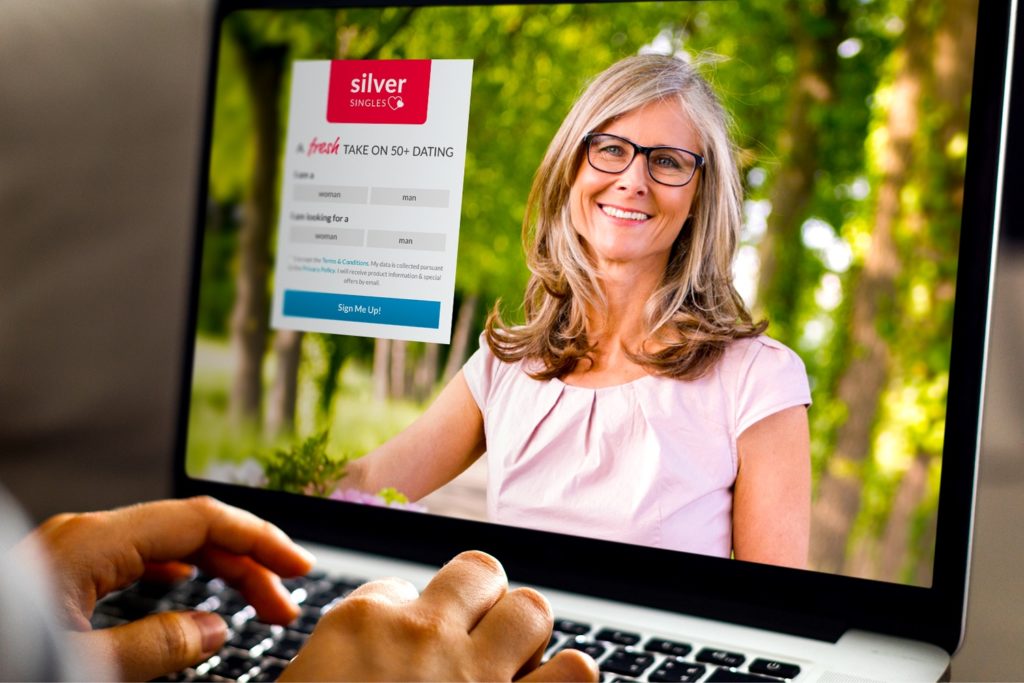 3. Silver Singles
While divorce in the U.S. currently tops 50 percent and is rising, a side effect that doesn't often get discussed is where all those newly single older people can find a new mate. 
And with most dating sites overpopulated with younger folks, searching for a mature companion can be a tedious chore. For older people who are tired of scrolling past endless younger people or using filters, Silver Singles is the answer.
Since Silver Singles is geared toward people who are likely on their second or third go-round of finding love, it makes sense that the initiation process and questionnaire is highly detailed and takes a bit of time. 
The site assesses your compatibility and matches you with other prospective dates based on five categories: openness to new experiences, conscientiousness, extroversion/introversion, agreeableness and neuroticism. 
The site is pricey in comparison to other dating sites, which is in keeping with being branded for older, presumably more established people. 
But along with that higher price tag you get a high-end verification process, and an algorithm that has been proven successful over the course of 20 years of development. 
Another way Silver Singles caters to older people is that the site is super clean, bright, and easy to navigate, so folks who may not be as tech-savvy as their younger counterparts need not be put off by the whole "online" part of online dating. 
Pros:
Easy to navigate site, no need to filter for age.
Cons:
Expensive, obscures premium prices .
Cost:
Free version.
Three months – $44.95/mo.
Six months – $34.95/mo.
One year – $24.95/mo.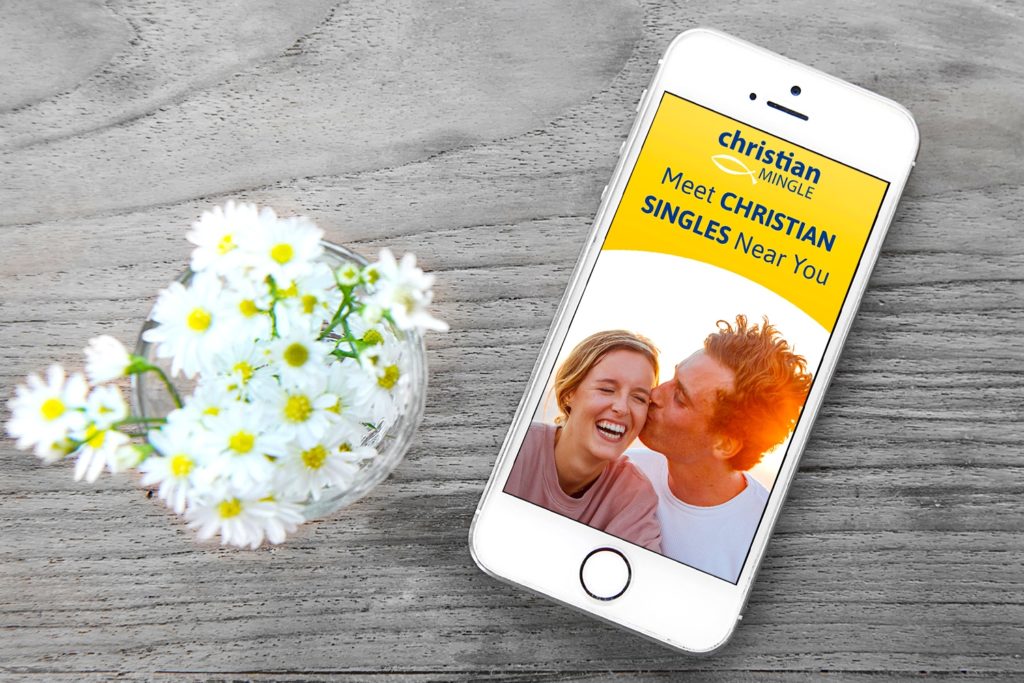 4. Christian Mingle
For religious people who are looking for a serious relationship with someone who shares their beliefs, there's ChristianMingle.
The site was created by Spark Networks in 2001 on the back of their success with JDate, their dating site oriented toward Jewish users, so the company knows how to cater to niche audiences. 
They boast over 3.5 million visitors each month, and they even take the niche thing to further extremes, allowing users to pick specific denominations of their faith if they choose.
On the downside, ChristianMingle was way late to the game in accepting the fact of the existence of LGBTQ Christians, and as recently as 2016 only had options for "man seeking woman" and "woman seeking man." 
However, the ratio of women to men is 56 – 44 percent, so if you're a devout, hetero dude looking for a faith-based relationship, this might be the perfect dating site for you.
Pros:
Largest Christian user base, more women than men.
Cons:
Only Android app, outdated look, not LGBTQ-friendly.
Cost:
Free version.
One month – $29.99/mo.
Three months – $18.99/mo.
Six year – $14.49/mo.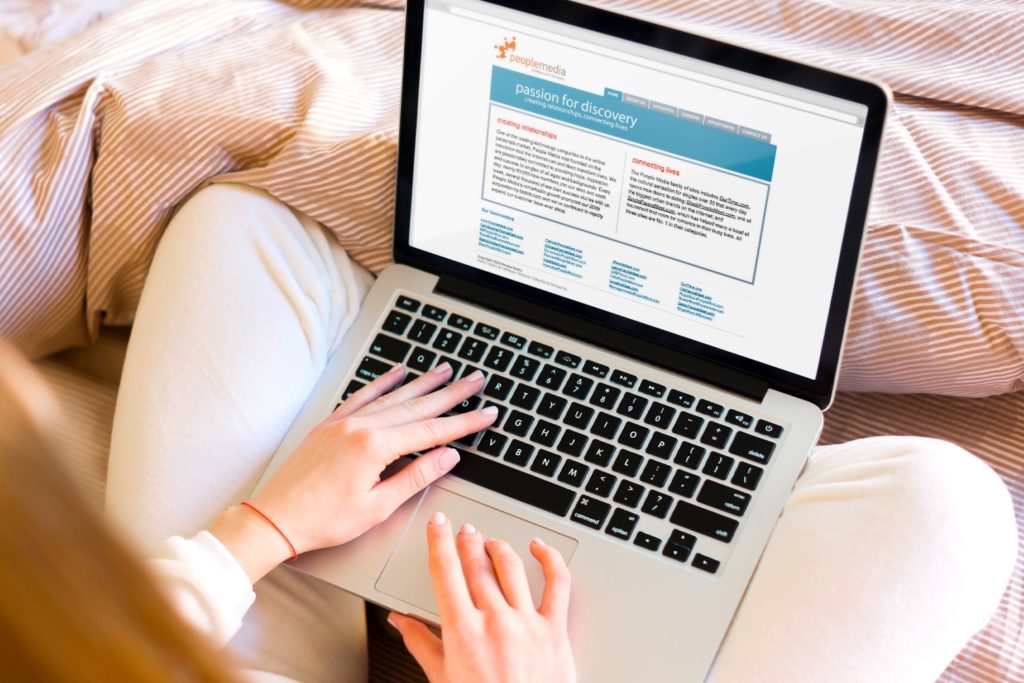 5. People Media
Speaking of niche online dating websites, People Media is a great portal for anyone searching for a specific type. 
What type is that, you ask? Name it. 
Whether you're looking for the best dating site to meet Chinese-Americans, Indian-Americans, little people, Mormons, Democrats or Republicans, People Media has got a portal for that and more. 
The site was acquired by Match in 2009 and utilizes the algorithm and security measures Match has made famous, ensuring users that their information is safe while still giving them solid pairings. 
Among their top brands is BlackPeopleMeet, considered one of the best dating apps out there for African-Americans.
Another site owned by People Media that is one of the best dating sites in its category is SingleParentMeet. They also feature a top-rated site for older people, OurTime.
 Across its various platforms, People Media sites boast 20,000 new members daily.
The company's policy of automatically renewing memberships and charging users' credit cards has come with some controversy, but thousands of testimonials from satisfied customers may balance the scales.
Pros:
Niche dating for virtually everyone.
Cons:
Aggressive billing methods.
Cost:
Prices vary across the company's sites, but most niches have a free version.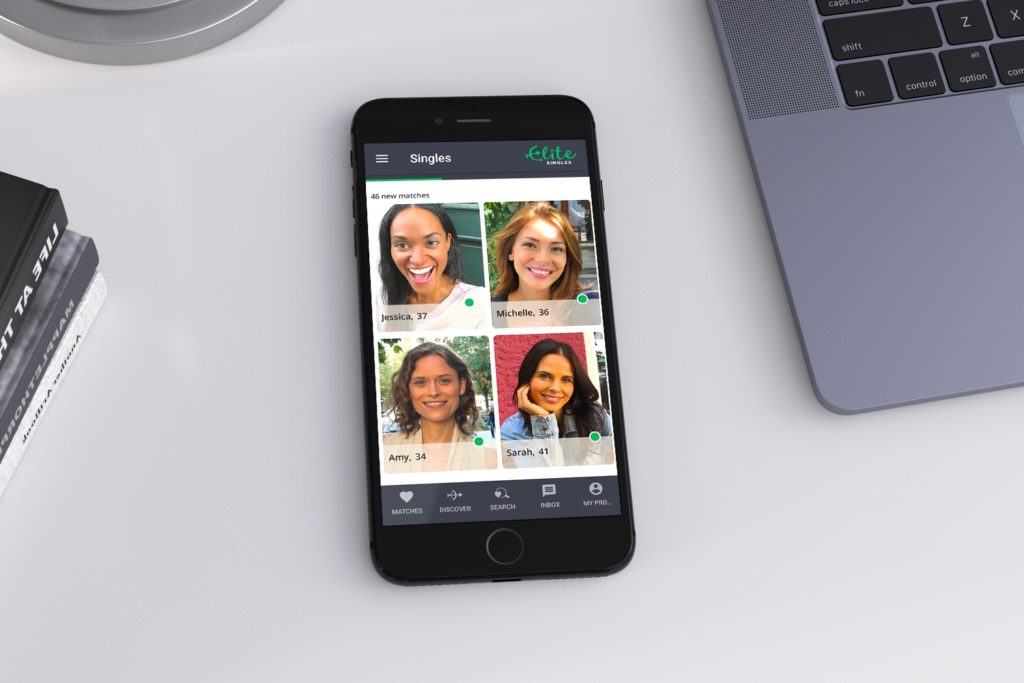 6. Elite Singles
While naming a dating site something like EliteSingles might sound like just a marketing tactic – is Smart Water really smart? Is Fancy Feast really fancy? – this site really does cater to a certain type of upscale, educated person. 
EliteSingles boasts that over 80 percent of its users are college graduates, and the average age of its users – the vast majority are between 33 and 50 – as well as their income is reflected in their upscale, upmarket brand.
And that's no accident. With one of the steepest price tags in the best dating sites game, you're not going to encounter too many casual users or poor students on the hunt for wealthy sugar mamas or daddies here.
EliteSingles is a sister dating site to SilverSingles, and it also employs the same meticulous questionnaire that dissects 29 personality vectors to set you up with the best possible matches, so the high price may well be worth it. 
However, a common complaint on EliteSingles is that while it is among the best dating sites, it plays fast and loose with its distance function. That is, you might find that your requested radius of 50 miles goes significantly farther than that when you get a match. 
Pros:
High price weeds out casuals.
Cons:
High price, distance filter is questionable.
Cost:
Free version.
Three months – $69.95/mo.
Six months – $53.95/mo.
One year – $39.95/mo.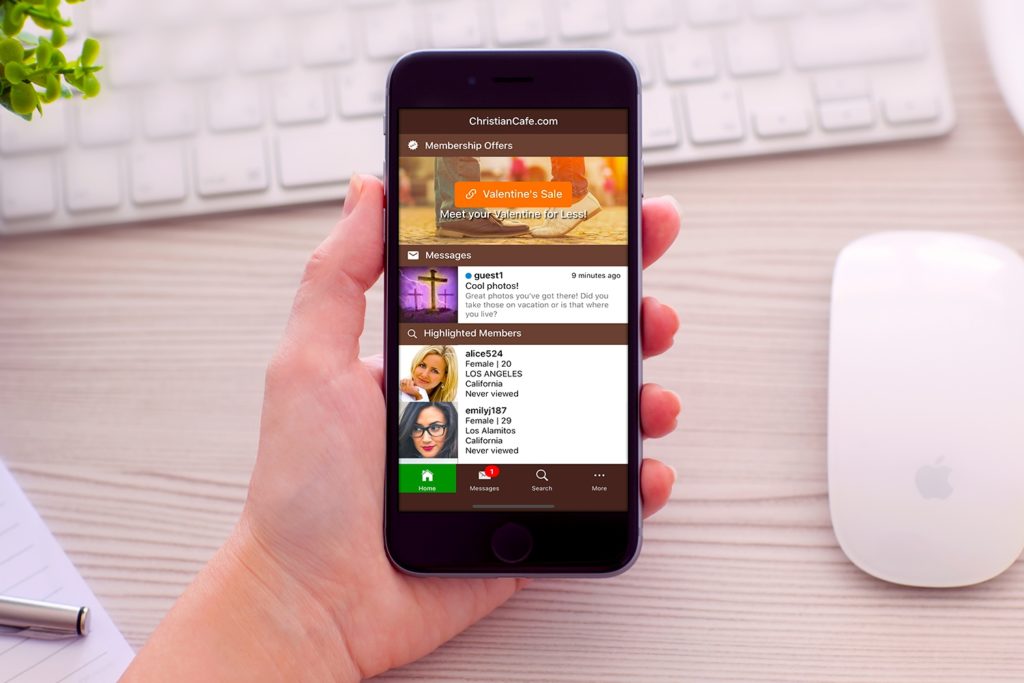 7. Christian Cafe 
Another one of the best dating sites out there for faith-based singles is Christian Cafe. 
As is to be expected, the site is heavily geared toward people who are looking for long-term relationships, and takes pains to discourage casual daters from signing up. 
There's even a bold disclaimer on the sign-up page saying "If you are still legally married, please do not join our site."

Another prominent feature that shows up on users' profiles is a section on what they're looking for, ranging from "pen pals" to "marriage-minded." 
And in-depth questions on a user's faith are front and center as well, with a scale for how devoted you are, your denomination, and church involvement. 
Like all the best dating websites, Christian Cafe uses a profile questionnaire to try to match you up with like-minded people, but they also encourage users to conduct their own searches through a variety of methods. 
You can surf their online forums, search various criteria, or just browse to see who's online.
Christian Cafe may not be as big as other religion-oriented sites, but with 195,000 unique monthly visitors, they're no slouch either, if you're asking what is the best dating site for Christians. 
The site is relatively pricey, but if religion is a deal-breaker and you're looking for a partner, Christian Cafe is probably one of the best dating apps out there for you.
Pros:
Cons:
High price, only free option is a ten-day trial.
Cost:
Free version (ten-day trial).
One month – $39.95/mo.
Three months – $19.98/mo.
Six year – $16.67/mo.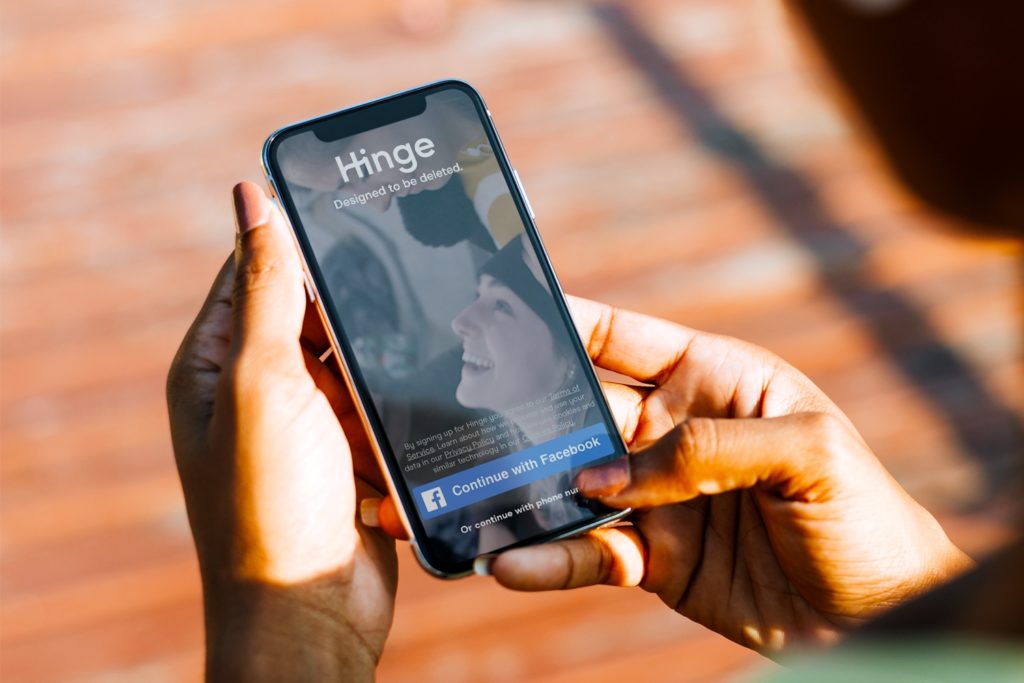 8. Hinge
One newcomer onto the scene for best dating sites is Hinge, designed for millennials and zoomers who are looking for something deeper than the "Netflix and chill" variety of online dating. 
It's set up for-younger people who may find established sites like eHarmony too stodgy, but who are tired of the bang-roulette of Tinder. 
Rebranding themselves in 2019 as "the dating app designed to be deleted," Hinge seeks to leverage their unique matching algorithm to get users into long-term relationships with the best matches available. 
That algorithm would appear to be successful: in a beta trial of a site feature called "We met" that asks users to rate and review site-sourced dates they went on, some 90 percent rated the first date a success. 
Fully 72 percent said they'd go out with that person a second time.
But while it's understood that casual sex on the first date is unlikely on Hinge, neither is there heavy-handed pressure to get hitched right off the bat. 
In general the site takes a low-key, playful approach to getting users matched up, forgoing the standard endless questionnaire like you find on most of the best dating apps and websites. 
Instead, they utilize prompts that read like conversation starters, like "the most spontaneous thing I've ever done," and "I'm competitive about…" 
Best of all for cash-strapped young singles, Hinge is really cheap, although keep in mind that the free version limits some of your filtering ability, like height for instance. 
Pros:
Low cost, low-key approach to finding long-term partners.
Cons:
Cost:
Free version.
One month – $12.99/mo.
Three months – $6.99/mo.
Six year – $4.99/mo.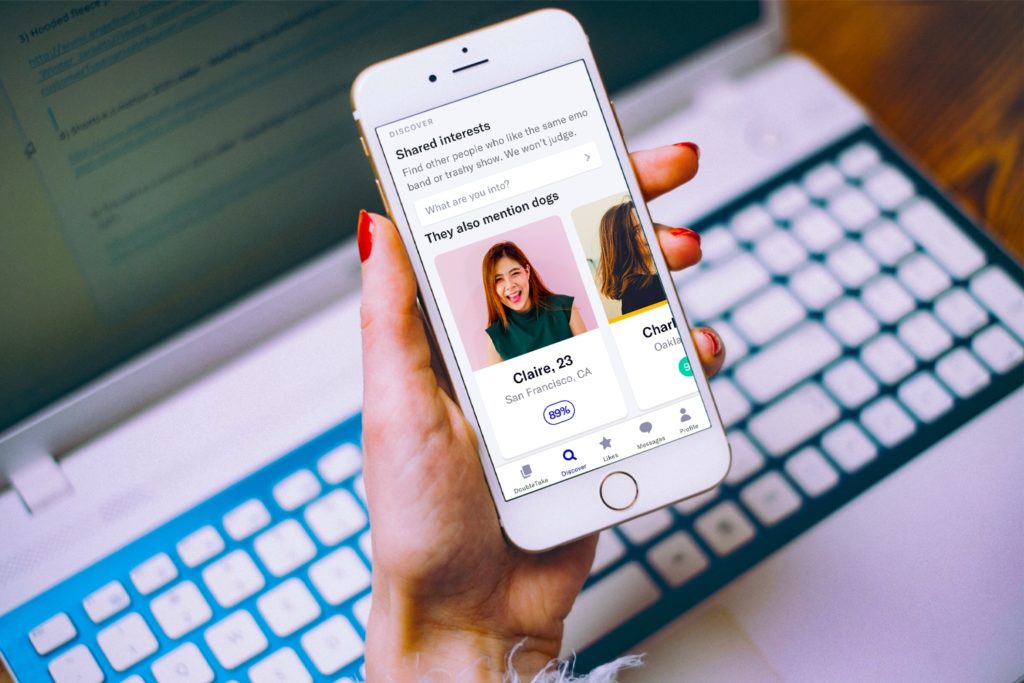 9. OkCupid
Another old-school stalwart among the best dating sites out there is OKCupid, still going strong after 16 years. 
If eHarmony leans toward the conservative side in subtle and not-so-subtle ways, OKCupid wears its bleeding liberal heart on its sleeve, especially after a total site revamping in 2017. 
Just to give you an idea of where they're at, OKCupid expanded to include 12 gender identities and 20 sexual orientations.
And with political preferences a no-compromise deal-breaker for more and more young people, OKCupid goes all-in to help users assess whether a potential mate holds compatible beliefs. 
They ask profile questions addressing your thoughts on hot-button issues like vaccination, and asks questions like "Would you date someone who keeps a gun in the house?" 
And it works. According to OKCupid's own stats, more liberal answers meant users were 80 percent more likely to find love. 
But it's not all about politics. Like most of the best dating apps, OKCupid employs an extensive questionnaire to assess users and match you up with like-minded people. 
But creating your profile isn't nearly as mind-numbing as it can be on other sites. The questions are intelligent and quickly cut to what you're looking for specifically in terms of dating, and matches you up with people who answer similarly.
Pros:
Inclusive of genders and sexuality.
Cons:
Not good if you live in a red state.
Cost:
Free version.
One month – $9.95/mo.
Three months – $7.95/mo.
Six months – $4.95/mo.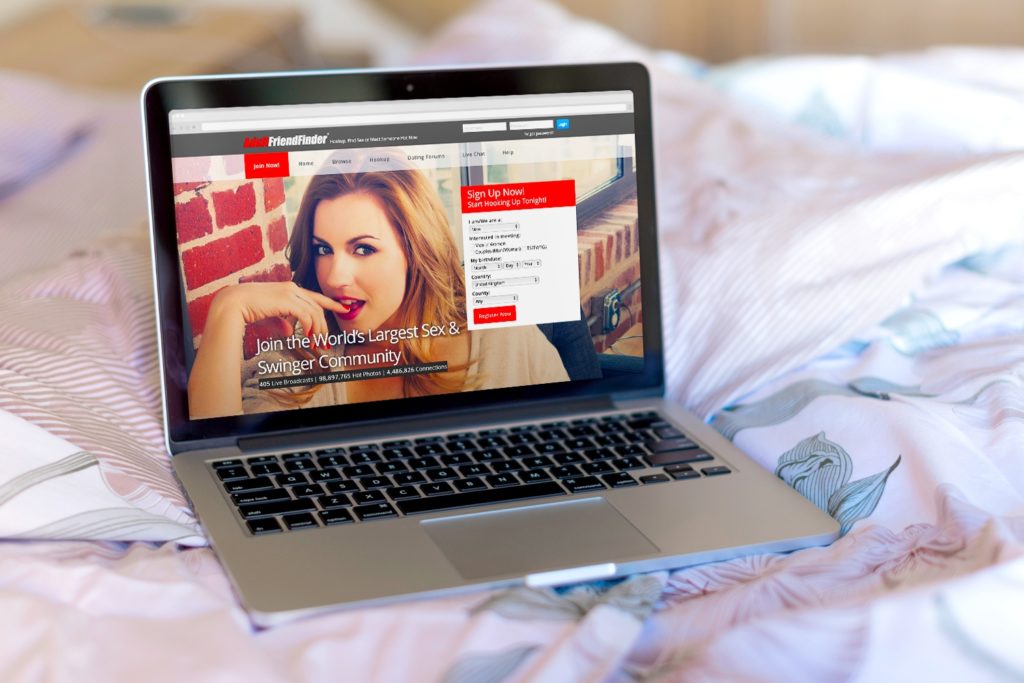 10. Adult Friend Finder
Another old-school site that's been around since the earliest days of the internet and shows no signs of fading away is Adult Friend Finder. As you might expect from the name, the site is unabashed about helping people to hook up no matter their preferences or tastes. 
Users share explicit photos, and you can arrange anything from an IRL meet to sexting to joining a forum – or even dinner and a movie.
That's because AFF has a surprisingly robust dating section as well tons of flesh on display, making it one of the best dating sites as well. 
And with a user base that claims over 100 million visitors and 25 million monthly users, you should be able to find literally anything you're looking for on here, ranging from BDSM to swingers to LGBTQ to vinyl play – or even just someone to go to the movies with.
There's a dating blog, a variety of online communities, and live video, making AFF a destination site where you can spend a whole lot of time exploring. 
And the site's algorithm for matchmaking is really strong as well, with lots of great questions designed to assess compatibility. 
One big drawback is the site still looks like it was designed in 1995, but if you can get past the Geocities-era design, you're bound to find something titillating here, including but not limited to long-term companionship.
Pros:
Inclusive of literally everyone.
Cons:
You absolutely will see dick pics.
Cost:
Free version.
One month – $30/mo.
Three months – $20/mo.
One year – $15/mo.
Conclusions: And the best dating websites are…
So, what is the best dating site after all? 
Unfortunately the only correct answer is "it depends." As we've seen above, the sheer variety of people in the world has led to a nearly equivalent variety of dating sites to try to match them up with someone special.
Whatever your conclusions are about which ones are the best dating apps for you, a few things to always keep in mind are to stay safe, meet only in public places the first time, and be careful with your personal details online. 
But if you follow those common-sense tips – that apply to pretty much anything you might do online – good dating sites can open the door for lasting love, offering far more value than a brief encounter.
Stay safe and have fun!
Blitz yourself better!
Now read these:
—Should you date a sugar momma?
—Exploring the very best sex resorts