Is there anything better than a vacation?
For a week or two every year, you get to leave the stress of the office behind, ditch your routine, and head to somewhere filled with sea, sand, and fun. 
Vacations can be high-octane thrill-rides, complete with fantastic activities like waterboarding, skiing, and even mountain climbing. Or, you can spend your time out doing nothing but lying on a beach and chatting with scantily clad babes. Either way, there's a lot to love. 
So, what's the problem?
Well, most of us seem to forget everything we know about how to stay in shape on vacation. 
Diets and exercise routines get flushed down the airplane loo, and we find ourselves gorging on late mornings, local beers, and endless fatty cuisine. 
9 times out of 10, you come back from your holiday as a burned and bloated version of yourself.
It's not great.
So, how do you stay fit on vacation?
1.  Explore without the tour bus
Want to check out all the sights that your chosen destination has to offer. 
Of course you do. 
However, spending a couple of days as a tourist doesn't have to mean squashing yourself onto an overheated tour bus with a bunch of people that you can hardly stand. 
Instead, you can do your homework ahead of time and find some easy routes to the places that you want to see. Find out how to bike and walk your way to your must-see areas, and you'll accomplish a few critical goals. 
First, you build up a heck of a lot of steps on your Fitbit. 
Secondly, walking will allow you to experience a region like a local, interacting with some of the natives, and even seeing things that you might never have encountered on a tour. 
Thirdly, you might make some memories on the way to your chosen spots that make your vacation more incredible.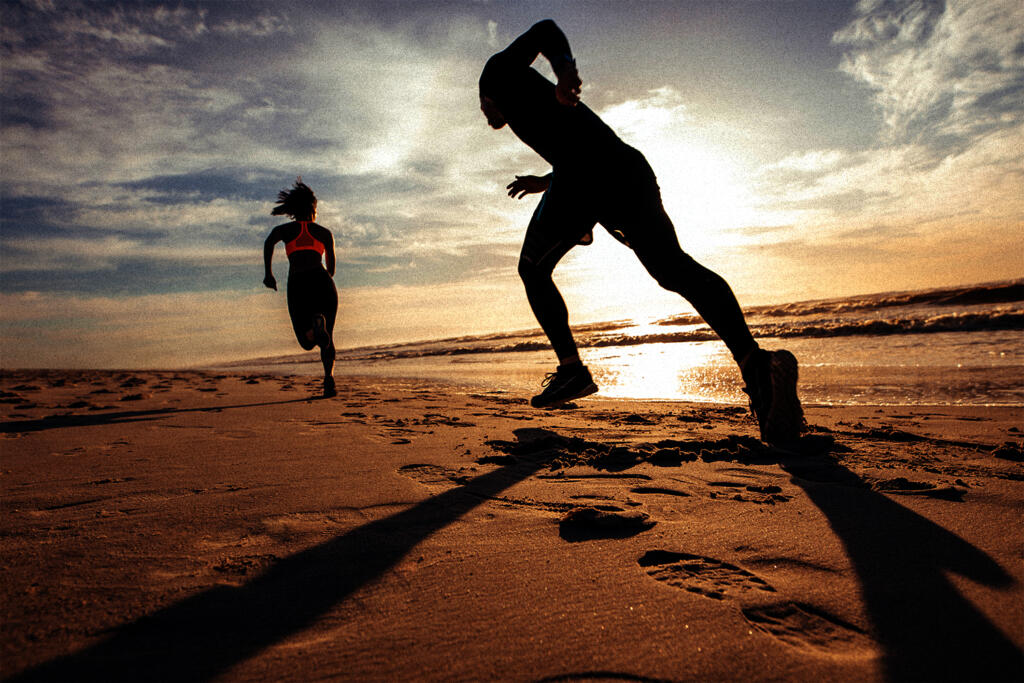 2.  Cut down on the drink
We're not telling you that you can't go out and get hammered if you want to. 
It's your vacation – do what you want. However, if you're interested in working out while traveling, you're going to have to find the right balance between binging and staying healthy. 
Drinking is something that many of us like to do a lot of when we're on holiday. You test out the local bars, chat up a few hotties, and even experiment with some exotic cocktails. However, you should be choosing your nights carefully. 
If you're planning on going on a significant hike on the fourth day of your vacation, then it doesn't make a lot of sense to have a big night out just before that. Drink will automatically slow you down and make you feel exhausted – ergo, less likely to stick to your plans. 
Not only does drinking make you lazier when you're struggling to stay fit on vacation, but it piles on the calories too. Local beers and cocktails are brimming with calories and sugar that are sure to leave you bloated. 
3.  Choose the right hotel
Vacation workouts don't have to be limited to quick stretching sessions in your hotel bedroom, or pushups in the lobby. 
If wandering around the area you've chosen just isn't giving you the workout that you've been looking for, then you can always turn to a hotel gym. 
The majority of high-quality resorts around the world today come with access to at least some kind of health and fitness amenities. You might be able to spend some time on a treadmill before you start your day by checking out what's available the front desk. 
Alternatively, you could ask your hotel about any local gyms you can checkout in the area. 
Some hotels even give you the opportunity to sign up for activities that will help you to get fit and healthy. 
For instance, why not spend some time in the pool, getting your laps in? You'll be hard-pressed to find a hotel that doesn't have a pool in most environments.
On the other hand, you could consider finding out whether your hotel has a local tennis court and ask someone in your family to come and join you in a game. 
Research your hotels in advance to make sure you're getting the best facilities to stay fit on vacation. 
4.  Workout like the locals
Speaking of taking advantage of the fitness options nearby, why not get ripped like the locals do? 
When it comes to tops to stay fit when you're travelling, there are few things better than immersing yourself in the activities of another culture. 
Think of it this way, when you travel to Italy, you're definitely going to spend some time checking out local pasta joints. In the same way, you can apply that frame of mind to getting fit and healthy too. 
Do a bit of research ahead of time to see what's available in the destination that you're visiting. 
For example, is there a local cycling spot where you can go and check out some attractive tracks when you have a spare hour or two? Could you take your hiking gear with you and venture out into the wilderness for an evening?
There are plenty of beaches specifically designed for tourists that come with fitness-boosting activities to try too – like surfing or waterskiing. Maybe you could use your vacation workouts as an opportunity to discover a new passion.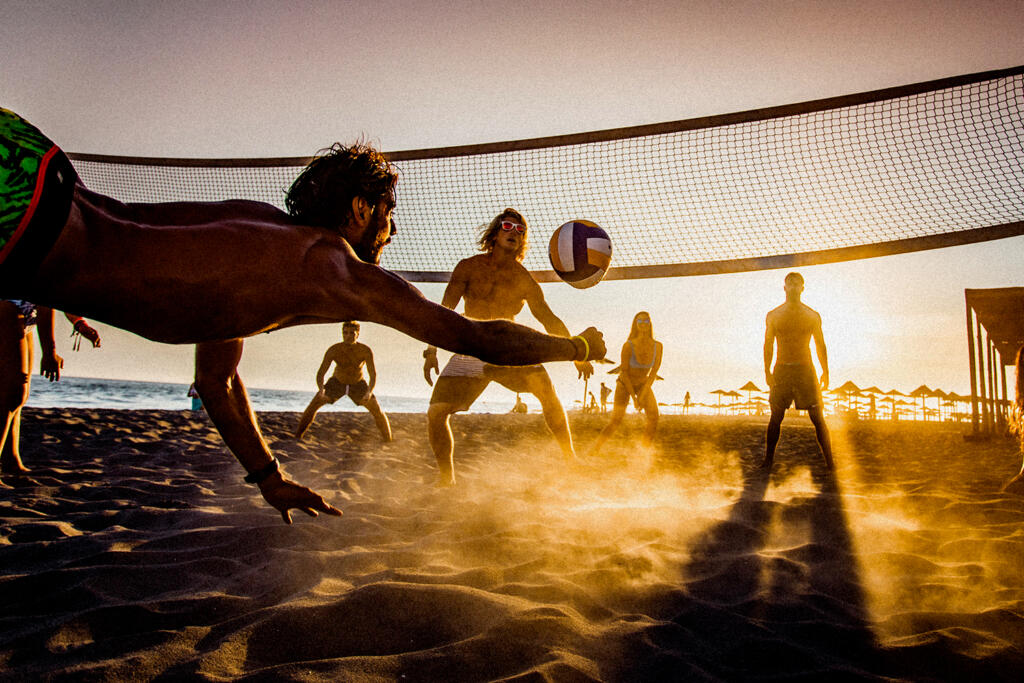 5.  Book a wellness retreat
If you really want an excuse for staying fit on vacation, then why not build your entire holiday around the concept of good health? 
These days, more people than ever before are beginning to understand and embrace the importance of self care. That means that there are countless spas and health centres that welcome visitors every year, for the perfect combination of relaxation, and personal improvement. 
You can find locations that will help you to reach your latest fitness goals, as well as environments that are dedicated to spiritual and emotional health through things like yoga and meditation. 
If the idea of a yoga retreat doesn't exactly fill you with joy, then you could also look into immersive outdoor getaways with places like REI adventures, or Trek Travel. 
If you take the time to plan a vacation that actually involves some commitment to improving your health and wellness on your itinerary, then you won't need to worry as much about how to stay in shape on vacation. 
You can rest assured that the activities that you have planned will keep you moving in the right direction. 
6.  Give yourself a break
Figuring out how to stay fit on vacation doesn't have to be as complicated as it seems.
Whether you're exploring the great outdoors and getting some much-needed exercise in the process, or taking advantage of hotel gyms, there are plenty of good ways to keep things trim. 
However, it's also worth remembering that a vacation is a time for relaxation. That means that you don't need to set new personal records on your mile running time in between sessions on the beach. 
Yes, you can get a morning workout into your routine, and make sure that you're not constantly binging on beers and burgers. But, it's also worth allowing yourself to have some moments of indulgence too. 
When working out on holiday, try to find the perfect balance between maintaining your health and fitness levels, and giving yourself the freedom to go a little wild. 
The last thing that you want is to come home from your holiday and feel like you need another vacation. 
Ready to book your next trip?
Has this guide inspired you to book your next vacation?
If so, remember that doing the right planning before your big adventure can make it a lot easier for you to achieve your fitness goals when you're away from home. 
And, if you're still wondering how to stay fit on vacation, researching everything from the hotel that you'll be staying it, to the local activities that you can take part in is a great way to build a healthy itinerary for your upcoming journey. 
In the meantime, while you're waiting for your flight to take off – why not check out some of the other great health and fitness advice that we have to offer here at Blitz'd?
Blitz yourself better!
Now read these:
—Should you fast to lose weight?
—Get ripped at home with this workout.
—The ultimate workout water bottle.
—How to motivate yourself to workout.
—Lose your dad bod today!