If you're experiencing a swollen penis after masturbation, it's natural to be a little concerned. Most men expect their erection to swell and grow more sensitive during periods of arousal, but when the swelling persists after sex or masturbation, this can be a significant problem. 
It's easy to forget the sensitivity of genitalia doesn't just mean it's easy to make yourself feel good – it also means injuries and pain are a possibility too. The soft tissues in the structure of the penis can sometimes end up temporarily damaged when a pleasure session becomes too vigorous. 
The question is, why is your penis swollen after masturbation? Is it just a temporary issue caused by excess friction, or the sign of something which needs to be checked by a doctor?
Let's find out. 
Why is my penis swollen? The most likely reason
If you're dealing with a swollen penis after masturbation, there's a good chance you've just been a little too rough with yourself. When you're "in the moment", you might not be able to distinguish which actions will lead to pain later on. 
Like any part of the body, the penis can become inflamed, uncomfortable, and swollen when used too vigorously or incorrectly. Gripping too hard, masturbating for a little too long, or failing to use the right lubricant are all ways you can end up a little overly sensitive following masturbation. 
Swelling is caused by the build up of fluid in the body's tissues (known as oedema), this happens when the body needs to protect against damage. 
If the lymph's responsible for carrying build around the penis become blocked, there's also a chance the swelling in your penis can also lead to a lump or bump known as a lymphocele. This is usually painless, but you might want to consider getting it checked out if it lingers for too long. 
Aside from general discomfort caused by friction, you might also experience swelling around the head of your penis if you're improperly circumcised, or uncircumcised. This is usually caused by the movement of the skin around the tip of the penis.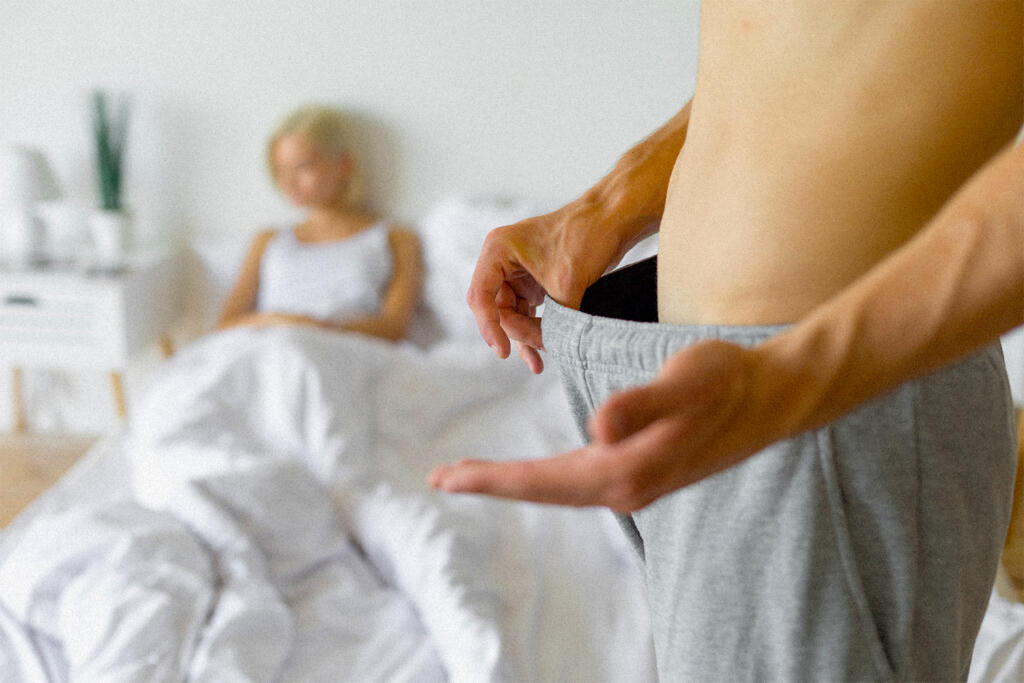 Other causes of penis swelling after masturbation
If the reason for your swollen penis after masturbation isn't linked to friction burn or general overuse, there are various other elements which could be prompting discomfort. It's definitely worth checking out any lubricants or products you're using during your masturbation session. 
There could be something in your creams and lotions which doesn't react well with your skin. Always do a patch test of any lotions and lubes you want to use to ensure they don't cause irritation. 
Other reasons for penis swelling after masturbation include:

Infection
If you're worried your penis is swollen after masturbating, and the swelling isn't going down naturally, there could be something causing an infection around the skin. 
There are various kinds of infection which might impact the male genitalia, including poshitis (a fungal infection in the foreskin) and balanitis (an infection of the foreskin and glans). 
The only way to treat an infection is with antibiotics and painkillers to reduce discomfort. Warm baths and creams are sometimes helpful for pain relief too. 
Phimosis

This is a condition caused by an abnormally tight foreskin. If your foreskin is too tight, it's difficult to retract it from the head of the penis, making hygiene more difficult and prompting infections. 
Those experiencing this condition can also experience bleeding and even splitting of the foreskin when they're erect. You may need to retract the foreskin often to prevent infection or consider a circumcision. 
Peyronie's disease

Caused by the development of scar tissue on one side of the penis shaft, peyronie's disease curves the male genitalia to the side, or upwards when you're erect. This condition usually happens due to injury, but there have been cases where the condition has happened without an obvious reason. 
Not only can this condition cause a change in the shape of the erect penis, but it can also cause tenderness, pain and swelling when you're both hard, and soft. You might find you're more likely to experience pain and flare ups with peyronie's disease after masturbation or sexual activity.
Generally, if your swelling lasts for more than a few hours, or seems to be accompanied by other symptoms, such as discharge or blood, it's best to seek out medical attention as quickly as possible. 
Many of the conditions causing swelling of the penis can be extremely uncomfortable and may require specific treatment strategies to overcome. 
What to do if your penis is swollen after masturbation
If you're suffering with a swollen penis after masturbation, the most important thing you can do first, is check all of your symptoms. Ask yourself whether you're just experiencing swelling, or whether there are other issues you need to be aware of. 
It's also important to keep an eye on your condition, and determine whether it's getting worse, or remaining consistent over time. 
If you don't notice an improvement in the swelling a few hours after masturbation, or your penis is still uncomfortable the next day, make sure you contact a doctor. In the meantime, there are a few ways you can look after yourself, such as: 
Dealing with bleeding
If there's any bleeding or discharge accompanying the swelling, you'll need to apply pressure to the site to stop the flow of blood. Make sure you don't wrap anything tight around your penis or scrotum as this can cause more damage. Contact a doctor immediately if you notice bleeding. 
Be cautious with ice packs
Ice packs can be helpful when trying to relieve swelling. Of course you should never apply something extremely cold to your genitals directly. Wrap a bag of frozen peas or something similar in a piece of cloth and mould the cool item to the swollen area. 
Be careful with hot baths
A warm bath can offer some relief from pain in certain cases of penis swelling. However, it's important to ensure the water isn't too hot, as this can cause further discomfort. 
Stay away from any bubble baths or bath salts when bathing with an injury or swollen penis, as this can make the condition worse. 
Don't wrap anything
Avoid wrapping bandages and sticky tape around the penis, as this can minimize the flow of blood and make it harder for the area to heal. You can gently press some cotton wool to the area if you need to get rid of blood or something similar. 
Protect the area as much as possible to prevent further damage. 
Avoid additional discomfort
As tempting as it may be to engage in additional acts of masturbation and sex after experiencing an injury, it's important to give yourself time to heal. Avoid wearing clothing which might rub against the skin and cause discomfort and minimize any activities which cause additional pain.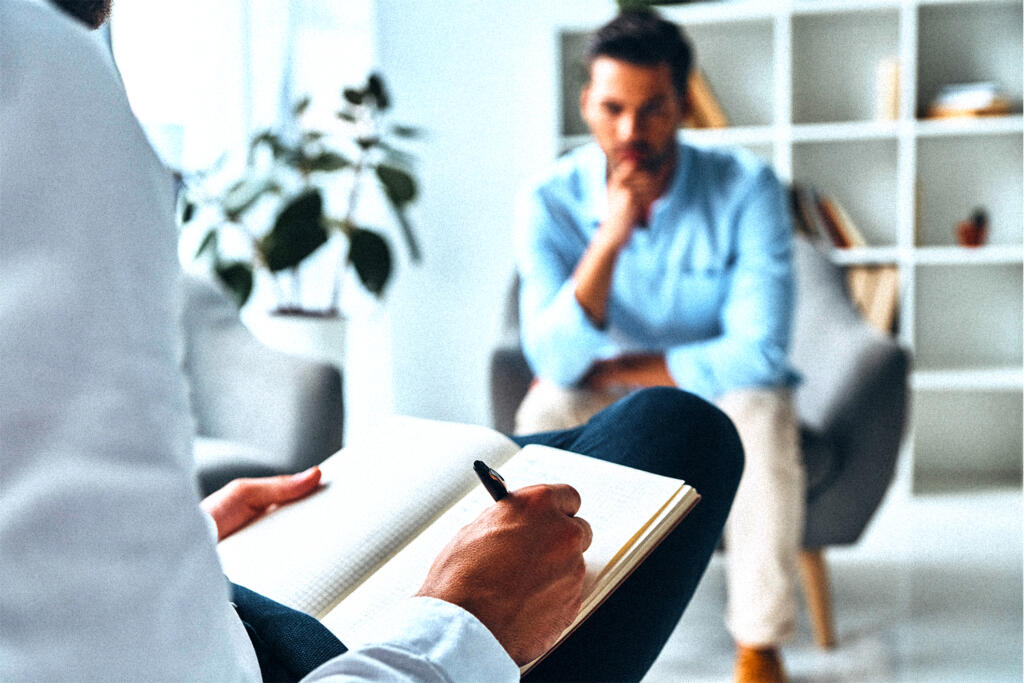 Penis swollen after masturbating: Is it cancer?
Whenever you notice something different about your genitals, you might find yourself wondering about scary things, like cancer. In very rare cases, a sore and swollen penis may be a sign of penile cancer, but it's very unlikely this will be the cause of the condition for you. 
Penile cancer occurs most often in older, uncircumcised men, and it usually involves an ulcer or lump which requires urgent surgical treatment. 
If you notice other symptoms like a sore or growth which doesn't heal, a change in the color of your skin, or thickening around the skin of the penis, seek help from your doctor. Your medical professional should be able to conduct tests to determine whether further investigation is necessary.
For the most part though, you shouldn't be too worried. Even if you think your penis feels a little lumpy during the swelling stage, this doesn't automatically mean you have a cancerous growth. Most of the time, penis swelling will disappear on its own within a few hours or days.
Dealing with a swollen penis
Having a swollen penis after masturbation or sex isn't exactly a fun experience, but it's something a lot of men have dealt with at some point or another. 
There's a good chance you will encounter some discomfort or soreness after masturbation at some point in your life, when you're a little more vigorous than usual, but there shouldn't be anything to worry about long-term. 
Make sure you look after your genitals during the healing period and stay away from any substances which might have caused the initial irritation in future. 
It's also worth seeking out assistance from a doctor if you notice other symptoms which make you nervous or feel like the condition isn't going away after a day or two. 
If your condition does disappear on its own, try to learn from the experience and avoid being so rough with yourself in the future. 
Blitz yourself better!
You must not rely on the information provided on our website as an alternative to medical advice from your doctor or other professional healthcare professional. For more information read our full disclaimer here.
Now read these:
—Understanding masturbation guilt
—Why does my girlfriend feel loose?
—Why do I have a mushroom penis?
—Is it normal to pee after ejaculating?
—Why does it hurt to pee after sex
—Does masturbation make you tired?
—Just how small is a small penis?